Finding the Perfect Wedding Videography Style
Get Hitched in Style: How to Choose the Perfect Wedding Videography Style for You
Hey there, future brides and grooms! As you gear up for the big day, one of the most important things you'll want to consider is your wedding videography. After all, this is the only way you'll be able to relive your special day once it's over. But with so many different styles out there, choosing one can be overwhelming! Don't worry, I'm here to help. Let's dive in and take a closer look at the different wedding videography styles available.
First, let's define what exactly videography is. In short, it's the process of capturing moving images on camera. There are three main types of wedding videography: traditional, documentary, and cinematic. Each style has its own unique characteristics and benefits, so it's important to choose one that aligns with your personal preferences and budget.
Traditional Videography – The Classic Way to Capture Your Special Day
When it comes to wedding videography, it can be overwhelming to choose the right style to capture your big day. However, for those couples who want to stick to the classic approach, traditional videography may be the way to go.
With traditional videography, the focus is on documenting the day in a straightforward way. This means that the videographer will record the ceremony and reception events as they unfold, without any added effects or storytelling elements. The finished product is a chronological record of the day's events that can be viewed over and over again.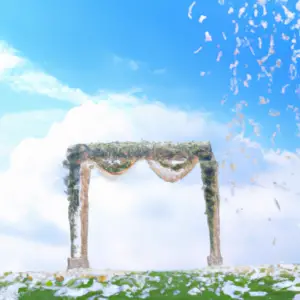 One of the benefits of traditional videography is that it is a more budget-friendly option compared to other styles. Additionally, for couples who value the true essence of their wedding day, traditional videography allows them to experience their wedding day as it was, without any added cinematic effects.
Ultimately, choosing the right videography style comes down to personal preference and what you want to cherish most from your special day. However, if you want a simple and classic way to relive your wedding day over and over again, traditional videography may be the perfect choice for you.
For more tips on choosing the right wedding videographer, check out this article.
Choosing the Right Videography Style: Documentary Videography
When it comes to capturing the magic of your big day, there are a variety of videography styles to choose from. As a professional videographer, I believe that documentary videography can offer a number of benefits that other styles may not be able to replicate.
The Definition of Documentary Videography
Documentary videography is a style that aims to capture your wedding day in a natural, unobtrusive way. Rather than directing your movements or setting up specific shots, a documentary videographer will simply let the day unfold and capture each moment as it happens. The end result is a raw, honest, and emotionally powerful film that truly tells the story of your wedding day.
The Benefits of Documentary Videography
In my experience, there are a number of benefits to choosing documentary videography for your wedding day. First and foremost, this style allows you and your loved ones to enjoy your day without the feeling of being constantly in front of a camera. By letting the videographer capture your day as it naturally unfolds, everyone can relax and simply enjoy the moment without worrying about being posed or directed.
Another benefit of documentary videography is that it can often capture small, candid moments that other styles may miss. These moments, such as a teary-eyed embrace between the bridal party, can be the most emotionally resonant moments of your day. Documentary videography ensures that these moments are captured and preserved for years to come.
Finally, documentary videography can create a film that truly feels like a personal reflection of you and your partner. By showcasing the natural beauty and character of your day, this style creates a film that is unique to your story, rather than a cookie-cutter production.
Why Consider Documentary Videography?
While all wedding videography styles have their benefits, documentary videography is the perfect style for those who want a natural, authentic representation of their wedding day. By choosing this style, you can ensure that your wedding film truly reflects the magic and emotion of your special day.
Lights, Camera, Action! Cinematic Videography is Here
Now, this is what you call a movie. Cinematic videography is a style that captures the essence of the day and presents it in a sleek, cinematic fashion. The footage is artistically edited to create a seamless story that looks straight out of a movie.
The style is perfect for couples who want to relive their wedding day as if it was in a Hollywood blockbuster. The videos are typically dramatic and have a romantic and dreamy ambiance. Cinematic videography uses various camera angles, slow-motion shots, and music to create a cinematic effect that will leave you in awe.
However, there is a downside – the price. Due to the level of expertise required, cinematic videography comes with a significant price tag. It's not for everyone, but if you're looking to invest in a high-quality wedding video, cinematic videography may be the way to go.
If you're going for cinematic videography, make sure to hire a professional who specializes in this field to ensure that the final product is to your liking. Also, communicate your vision to your videographer so that they can capture the day as you envisioned it.
With cinematic videography, you'll have a wedding video that is as beautiful and memorable as the day itself. Lights, camera, action – let the show begin!
How to Choose the Right Videography Style
Okay, let's get real. Choosing the right videography style for your wedding can be overwhelming. But don't worry. I'm here to help you out. Here are some tips that can help you choose the perfect style for your special day, without driving yourself crazy.
Consider Your Budget
No matter how much you want to splurge on that dreamy cinematic-style video, you need to consider your budget before anything else. Remember, your wedding videography will not be the only expense. So, determine how much you can afford and then start your search accordingly.
Analyze What You Want to Capture
Before you choose a style, think about what moments and emotions you want to capture on your big day. Do you want a video that documents the whole day as it unfolds naturally, or do you want a video that has stunning visuals with a cinematic feel? Understanding what you want from the video will help you pick the style that best suits your needs.
Think About the Look and Feel You Want
Each videography style has its own look and feel. For example, traditional videography focuses on capturing the event as it happens naturally, with limited editing. Whereas, cinematic videography is all about capturing breathtaking shots with a cinematic feel. So, think about what kind of video you want to remember your wedding day by.
Remember, choosing the right videography style is essential for capturing the memories of your wedding day. So take your time, consider your options carefully and choose a style that reflects you and your spouse-to-be!
That's a wrap! Finding the right videography style is crucial
Well, that's all folks! I hope you found this guide helpful in choosing the right videography style for your special day. Remember, your wedding video will be a lasting memory of your big day, so it's important to make the right choice.
After considering your budget, analyzing what you want to capture, and thinking about the look and feel you want, you should have a good idea of what style suits you best.
It's important to choose the videography style that resonates with you and your partner the most. This will make your wedding video more personal and meaningful.
Keep in mind that each videography style has its own unique benefits, from the emotional depth of traditional to the cinematic grandeur of cinematic videography.
So, go ahead and make your choice! Your wedding video will be an invaluable treasure for years to come, so make sure it's a style that resonates with you.