Finding the Perfect Venue for Your Wedding Anniversary
Intro: So what's the Perfect Venue Anyway?
Hey everyone, welcome to my blog post about finding the perfect venue for your next event! Let's start by defining what we mean by "perfect venue". Personally, I think a perfect venue is somewhere that not only meets your needs in terms of size, location and cost, but also has that "wow" factor that will make your event memorable for all the right reasons. It's the kind of place that makes your guests walk in and immediately feel excited about what's to come!
Think Carefully When Picking a Venue
Choosing the right venue for your event is crucial, it can make or break the experience! There are several factors to consider when picking a venue, and you want to make sure it ticks all the boxes.
Location Matters
First things first, you need to consider the location. Pick a venue that is centrally located and easily accessible. You don't want guests struggling to find their way or being stuck in traffic for hours. If you're hosting a special event and guests are traveling from out of town, choose a venue that is near airports or public transportation. A convenient location will ensure everyone is at ease and relaxed, which sets the mood for the event.
Cost is Important
Another critical factor is the cost. You don't want to overspend, so consider all the expenses before making a final decision. Think about the venue hire fee, catering costs, decoration, and other extra costs. Be thoughtful when choosing a venue that suits your budget, so you don't end up in debt.
Size Plays a Role
The venue's size can make a huge difference in the atmosphere of your event. Too small a venue would make the guests feel cramped and uncomfortable. On the other hand, too big a venue makes make things feel awkward and empty. Choose the right size venue that corresponds to the number of guests you are expecting.
Where to Host Your Event: Here are Some Popular Venue Options
When choosing a venue, there are so many factors to consider such as size, location, and cost. Here are some popular venue options I recommend checking out for your next event: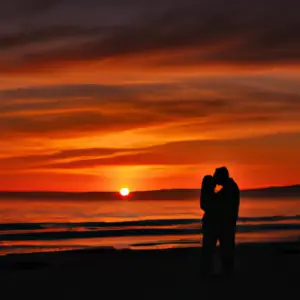 If you're looking for an intimate gathering with your closest friends and family, consider hosting the event in someone's home. A private residence allows for a cozy atmosphere, personal touch, and plenty of memories to be made in a familiar setting.
2. Restaurant
Restaurants are a popular choice for events as they already have the necessary infrastructure for hosting large groups of people. You can choose from different cuisines, budget levels, and atmospheres, making it a great go-to option for a seamless event.
3. Hotel or Resort
If you're planning a bigger event or a destination affair, consider a hotel or resort. With plenty of staff and function rooms, they offer an all-in-one space for your event with lodging options for out-of-town guests. Hotels and resorts also usually have beautiful outdoor spaces for ceremonies or cocktail receptions.
When it comes down to it, the perfect event venue is one that meets your specific needs and is a reflection of your personal style and vision for the event. Don't be afraid to ask for recommendations or visit venues in person to see if it's a fit for your event.
Ideas for Unconventional Venues
Okay, so you're looking for a venue that's not your average hotel ballroom or restaurant banquet room. Don't worry, I've got you covered. Here are some ideas for unconventional venues that will make your event stand out:
1. Beach
If you live near the coast, consider having your event on the beach. You can rent a gazebo or tent for shade and set up tables and chairs on the sand. Just make sure you have a backup plan in case of bad weather.
2. Garden
A garden can be a beautiful and unique location for a wedding or other outdoor event. Look for public or private gardens in your area that allow events and inquire about the cost and availability.
3. Rooftop
For an urban event, consider renting a rooftop venue. Many hotels and event spaces have rooftop areas with stunning views of the city. Just make sure the space can accommodate your guest count and any necessary equipment or catering.
Remember, an unconventional venue can add excitement and uniqueness to your event, but it's important to consider logistics like accessibility, weather, and necessary accommodations. Don't be afraid to get creative, but also make sure the venue fits your needs and budget.
How to Score the Perfect Venue: My Top Tips
As someone who has organized countless events, I know how crucial it is to find the perfect venue. It can make or break your entire event! So, here are my top tips for finding that perfect spot:
Research and Compare Prices
Don't just settle for the first venue that catches your eye. Do your research and compare prices. Prices can vary greatly depending on the location, day of the week, and time of the year. Make a list of your top choices and compare the prices and benefits. A few extra minutes of research can save you a lot of money in the long run.
Ask for Recommendations
Don't be afraid to reach out to friends and colleagues for recommendations. They might know of a hidden gem that's perfect for your event. You can also ask for recommendations on social media or event planning forums. Word of mouth can be a powerful tool in finding the perfect venue.
Visit Venues in Person
Don't rely solely on pictures and descriptions online. It's crucial to visit venues in person to get a real feel for the space. You'll be able to see things that might not be visible in pictures: the acoustics, the lighting, the flow of the space, etc. Visiting in person can also give you an opportunity to negotiate prices and ask questions that might not be answered online.
Remember, finding the perfect venue takes time and effort. But, if you apply these tips, you'll be on your way to hosting an unforgettable event in the perfect setting. Happy venue hunting!
Conclusion: It's Time to Find Your Perfect Venue!
Well, there you have it! After reading this blog, I hope you feel more informed and prepared to find the perfect venue for your event. Remember, a "perfect venue" is subjective and depends on your unique needs and preferences. Don't be afraid to think outside the box and consider unconventional venues such as a beach, garden or rooftop. These options can provide a unique and memorable experience for you and your guests. However, when making your final decision, be sure to consider the most important factors: location, cost, and size. It's also crucial to do your research, compare prices and ask for recommendations from friends or family who have experience with event planning.Finally, make sure to visit potential venues in person to ensure they meet your standards and expectations. So what are you waiting for? Get out there and find your dream venue! And if you're looking for more tips and advice on planning a special event, check out https://lovelaughterhappilyeverafter.com/268/planning-a-memorable-wedding-anniversary-2/ for additional resources and inspiration. Happy planning!