Affordable Honeymoon Ideas
Let's Get Married! Planning the Perfect Honeymoon on a Budget
So you've said "I do" and can't wait to start your lives together, but where to go for that romantic trip of a lifetime? As a bride-to-be, I understand how stressful planning a wedding can be, which is why an affordable honeymoon is a must. Don't put extra financial strain on yourselves after the big day. Instead, prioritize a honeymoon on a budget with these tips.
Researchin' Affordable Destinations: Where's the Money-Saving Honey at?
After decidin' we wanted to go on a honeymoon without breakin' the bank, the first step was researchin' affordable destinations. We wanted a trip that was within our budget, but still romantic, adventurous, and memorable. The good news is there are plenty of beautiful places out there that are easy on the wallet!
One of the first things we did was scour the internet for resources on travel and budget-friendly destinations. We found lots of websites and blogs that had lists of affordable honeymoon spots, as well as tips on savin' money on travel. Rather than just lookin' at the usual tourist destinations, we found some great hidden gems that we never would've considered otherwise.
Another big help was lookin' for deals and discounts on travel. We found several travel sites that offered package deals on flights and hotels, as well as discounts on attractions and activities. This allowed us to get more bang for our buck, and made the trip more affordable overall.
Budget-Friendly Accommodations: Where to Stay Without Breaking the Bank
When planning an affordable honeymoon, finding budget-friendly accommodations is crucial. It's important to keep in mind that luxury doesn't always have to come with a high price tag. Here are some tips on where to stay without breaking the bank.
Exploring Different Lodging Options
Hotels are often the go-to choice for honeymooners, but they can be quite expensive. To save money, consider alternative options such as Airbnb, hostels, or camping.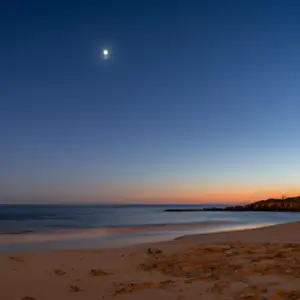 Airbnb is a great option because it provides a home-away-from-home feeling and is often cheaper than a hotel. You can find entire apartments, private rooms, or even unique accommodations like treehouses and yurts. Hostels are another excellent option for budget travelers, as they offer shared dorm rooms or private rooms at a fraction of the cost of a hotel.
If you're the adventurous type, camping can be an exhilarating experience. Many national parks offer affordable campsites, and you can even rent RVs or cabins. Keep in mind that camping requires more planning and preparation, but the savings can be worth it.
Choosing the Best Fit for Your Budget
No matter what type of lodging you choose, be sure to set a budget and stick to it. Research the area you plan to visit and compare prices. Look for reviews and ratings from previous guests to ensure the place is safe and comfortable. You can also save money by booking in advance or during the off-season.
Additionally, consider the amenities each accommodation offers. Do you really need a pool or a spa? Will you be spending much time in the room, or will you be out exploring? By prioritizing your needs and wants, you can find a comfortable and affordable place to stay without sacrificing your honeymoon experience.
Final Thoughts
Remember, your honeymoon is about creating memories with your partner, not about staying in a fancy hotel. With a little research, planning, and flexibility, you can find accommodations that fit your budget and still provide a romantic and unforgettable experience.
Things to Do on My Honeymoon
So, I just got married and my spouse and I decided to have an affordable honeymoon. We want to make the most out of this experience without breaking the bank. We did some research and found out that there are plenty of activities we can do that are budget-friendly and fun. Here are some of the exciting things we plan to do on our honeymoon:
Explore Local Attractions
One of the best ways to get to know a new place is by visiting local attractions. We're planning on visiting nearby museums and national parks. We're also looking for walking tours and free events that the locals recommend. These activities are often affordable and give us a chance to immerse ourselves in the local culture.
Take Advantage of Free Activities
Speaking of free events, most honeymoon destinations offer free activities that we can participate in. Some popular activities include hiking, swimming in beaches, and stargazing. It's important to research beforehand and make a list of things we can do for free. This way, we don't miss out on any fun opportunities.
Couples Activities
Since it's our honeymoon, we want to do something special together. We're looking at couples massages and relaxing spa treatments, taking cooking classes, or trying out a new hobby like surfing or scuba diving. We want to make memories together that we'll cherish for the rest of our lives.
Nightlife
Just because we're on a budget doesn't mean we can't have fun at night. We're looking for local bars and restaurants that offer happy hour deals, live music, and trivia. We want to enjoy the nightlife scene in our honeymoon destination without spending too much money.
Overall, there are plenty of things to do on a budget-friendly honeymoon. It's all about researching our destination, getting to know the local culture, and finding affordable activities. By doing so, my spouse and I will have an unforgettable honeymoon without breaking the bank.
Feasting on a Budget: How I Survived my Honeymoon on Scrimpy Meals
When you're trying to keep your honeymoon affordable, splurging on fancy meals should not be on your to-do list. However, that doesn't mean you have to survive on a diet of ramen noodles and peanut butter sandwiches.
One way to save money on food is to look for good deals on meals. Before we left for our honeymoon, my partner and I scoured restaurant reviews and ratings on travel websites to find affordable yet tasty dining options. We also asked locals for recommendations. Not only did we discover some delicious hole-in-the-wall eateries, but they often had cheaper prices than the tourist traps.
Avoiding overpriced tourist traps is another way to save money on food. These restaurants often charge higher prices just because of their prime location, without offering any exceptional food or service. Look for restaurants that cater primarily to locals, and avoid places that target tourists with flashy signs and pushy staff.
If you're on a particularly tight budget, consider packing snacks and groceries from home. We did this for the days when we were out exploring and didn't want to stop for lunch. We also made our own breakfasts and coffee in our Airbnb rental. This option provided us with not only affordable meals but also an opportunity to see what the locals cooked and ate.
Lastly, be adventurous in your food choices. Don't be afraid to try new cuisine and local specialties. My partner and I discovered some surprisingly good dishes that we would have never ordered if we stuck to our usual preferences. Plus, local food is often the cheapest option since it's readily and locally available.
Save Big Bucks: How I'm Traveling for Cheap on My Honeymoon
Hey y'all! Just because I'm on my honeymoon doesn't mean I've been splurging on every aspect of this trip. One of the biggest expenses of any travel is transportation- but not for us! Here's how we've managed to cut costs on getting from point A to point B.
Finding Discounted Flights
Let's start with getting to our destination. We knew we wanted to go somewhere exotic, but the flights were expensive. So, we researched the cheapest time to fly and kept our dates flexible. That saved us a couple hundred dollars! Next, I downloaded an app that alerted me when prices for our desired flights dropped. And guess what? We found a sweet deal and jumped on it!
Exploring Alternative Transportation
After we arrived in our destination, we had to figure out how to get around. Instead of renting a car for the entire trip, we looked into public transportation options, like buses and trains. Bonus: we get to experience the local culture and see some amazing sights along the way. And of course, we'll be walking wherever we can too.
Bringing My Own Snacks
This might sound like an odd tip for transportation, but hear me out. Snacks and drinks at airports and on planes are so expensive. So, I made sure to pack my own snacks, like granola bars and fruit, for the flight. And for road trips, we brought a cooler with drinks and sandwiches so we didn't have to spend money on fast food. It's a simple way to save some cash.
Final Thoughts
By being creative and doing some research, we've been able to save a lot of money on transportation during our honeymoon. And that means we have more money to spend on the things that really matter- creating memories together. So, go ahead, try out some of these tips. Your wallet will thank you.
Our Dream Honeymoon That fits The Budget: A Summary Of Affordable Ideas
Well, there you have it – the top affordable honeymoon tips to turn your dream trip into reality without breaking the bank.
With a little research, you can find affordable destinations that meet your travel style and preferences. Don't be afraid to score deals and discounts to cut back on costs and save money – every little bit counts!
When it comes to lodging, think outside the box – consider staying in an Airbnb or camping to save money. And don't forget to make the most out of free activities and local attractions to explore your honeymoon destination.
Additionally, don't overspend on meals by finding affordable eats without tourist traps. Opt for street food, or plan ahead with a few grocery store trips and picnics. And finally, be on the lookout for discounted travel options and consider alternative modes of transportation.
Overall, an affordable honeymoon is achievable with careful planning and research. So, don't let your budget deter you from starting off your marriage with a romantic and memorable trip with your loved one. Happy honeymooning!
Honeymoon Budget FAQs
What is the average amount of money for a honeymoon?
The average cost of a honeymoon varies depending on several factors such as the destination, length of stay, and activities to be done. However, according to a recent survey, the average cost of a honeymoon in the United States is around $5,000 to $7,000. This can be a significant amount of money for many couples, especially if they have just spent a lot on their wedding. But, fear not! There are ways to have an amazing honeymoon without breaking the bank.
One idea for an affordable honeymoon is to go for a staycation. This means staying in your hometown or in a nearby city and exploring local attractions, restaurants, and activities. This can be a great way to save money on flights and accommodations while still having a romantic and relaxing time with your partner. Another option is to look for deals and discounts on travel websites, such as Groupon or Expedia. These websites offer affordable honeymoon packages that include flights, accommodation, and activities.
You could also consider traveling during the off-season, when prices are lower and tourist attractions are less crowded. This can be a great way to save money and have a more intimate and private honeymoon. Additionally, you could consider staying in an Airbnb or renting a vacation home instead of a hotel, as these options can be more affordable and offer more privacy and space. Finally, don't forget to plan ahead and budget wisely to avoid overspending and unnecessary expenses. With a little creativity and smart planning, you can have a memorable and affordable honeymoon that you will both cherish for years to come.
What should be included in a honeymoon package?
Well, to be honest, it really depends on the couple and their budget. However, as a honeymoon package should ideally include some element of romance, relaxation and adventure. Some ideas for an affordable honeymoon might include a beach trip nearby, camping or glamping, renting a local cabin or vacation home, or taking a road trip to a nearby city.Personally, I would suggest opting for a package that includes transportation and accommodations, as this will help save money and minimize stress on the newlyweds. If possible, try to book a package that includes meals, or at least breakfast, as dining out can be expensive. Additionally, consider activities that are either free or low-cost, such as hiking, picnicking or visiting local attractions.Another option for an affordable honeymoon package might be a cruise, as these often offer all-inclusive packages that include meals, entertainment, accommodations and transportation. Plus, cruises offer the opportunity to visit multiple destinations, making for a fun and memorable adventure.Ultimately, the key to a successful honeymoon package is to plan ahead, research various options and find one that meets both the couples' desires and budget. Remember, the honeymoon is not about extravagance or lavish spending, but rather about enjoying each other's company and starting married life off with some much-needed relaxation and quality time together.
How should I spend my honeymoon?
Well, I'm all for having a honeymoon that's easy on the pocket. After the glittering wedding day, the last thing anyone wants is to fall neck deep in debt. So, here's how I plan to make my honeymoon affordable yet unforgettable. Firstly, I'd look for destinations that aren't extremely far away or exotic. That would help me save a lot on airfare. Plus, going to a place that's closer would allow me to spend more time together and less time traveling. Secondly, instead of staying in a fancy hotel, I'd opt for a home-share or an Airbnb to get off the beaten path and experience local life. Plus, we'd be able to cook some meals ourselves and save money on eating out. And lastly, I'd love to explore nearby places on foot or by bike instead of hiring a car or booking guided tours. That way, we'd experience the place's culture, food, and people without any interruption. I believe that the most affordable things in life are often the most meaningful. So, I'm excited to see where my honeymoon takes me!