Planning a Memorable Wedding Anniversary
What better way to celebrate a milestone in your life, than with an anniversary? Whether it's one year, ten years, or any number of years that you've been together, anniversaries are a great way to mark the occasion and show each other just how much you care. But while the sentiment is a given, planning the event can be a bit tricky. That's why I'm here to offer some advice on how to plan the perfect anniversary celebration!
When it comes to anniversaries, there's so much to consider. From setting the date and finding the ideal venue, to inviting friends and family, to deciding on decorations, activities, food and drinks, and finally, choosing the perfect gifts – there are a lot of moving parts to keep track of.
But don't let the pressure overwhelm you; follow along my tips and you'll have no problem nailing the execution of an unforgettable night! So grab a pen, grab your calendar and lets get started on the road to planning the perfect anniversary celebration!
Brainstorm Ideas
Creating the perfect anniversary celebration doesn't happen overnight—it requires some serious brainstorming. That's why it's important to come up with a list of possible activities and ideas, so you have something to build off of. Sure, you might not use them all, but it's better to have too many than too few.
What kind of activities? First things first: reminiscing on your favorite memories. Whether it's a recreation of your first date or a look back at previous anniversaries, nostalgia is an essential part of any golden anniversary. But don't stop there—you should also think about what hobbies or interests the couple shares, and how you can incorporate that into the celebration. After all, no two relationships are the same!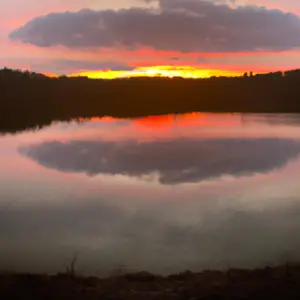 You may want to take this even further by making your event interactive. Have guests share their own stories and advice for a successful marriage, or plan a game like "name that tune"—it's a great way to bring some fun and laughter to the day.
Finally, don't be afraid to get creative. If you're feeling really ambitious, you could try writing an original song or poem, or pull together a movie night featuring films from the year of the couple's wedding. The possibilities are endless—the key is to start the brainstorming process early and let the ideas flow!
Setting the Date
When it comes to planning an anniversary, setting the date is key! It's important to think ahead and get the date nailed down early on if you want to make sure it's a celebration to remember. Consider the time of year – is there a special month or season that holds a special place in your heart? Or maybe you'd prefer to avoid holiday stress and plan for a quieter month instead?
Once you've got the date sorted, you can focus on choosing a venue, sending out invitations, figuring out activities and selecting decorations, food and drinks, and gifts. Delaying one of these steps could end up making things more stressful closer to the actual event, and we all know that's not what an anniversary should be about. So don't put off picking a date – get it done ASAP and the rest will come more easily!
Choosing a Venue for Your Anniversary
Finding the perfect venue for your anniversary is key. I'm sure you want it to be a special night, so picking the right location is important. Let's face it, if the venue isn't up to snuff, your guests won't be too impressed and the night may not go off with a bang.When it comes to deciding on the right venue, it can be hard to narrow down the choices. I recommend you make a list of places that work within your budget and that suit your particular needs. Don't forget to consider the time of year when making your decision. Will the event be outdoors or indoors? Is air-conditioning necessary in summer months? These are all factors you need to take into account. Of course, you don't want just any old place—you want something special. Have you ever thought about selecting a venue that is meaningful to you both? Whether it's the place you got engaged, or even where you shared one of your first dates, it's a great way to add a romantic touch to your anniversary celebration. When choosing a venue, you should also factor in room size. After all, if you have 50 people coming over and you book a venue that only holds 30, you're going to end up with some unhappy campers. To avoid such a situation, always double check the capacity before booking.At the end of the day, you can never go wrong with a classic restaurant or bar. That said, if you want to get creative, there are plenty of unique venues out there that can provide an unforgettable experience. Don't be afraid to get a bit wild and think outside the box when it comes to venue selection; it will definitely pay off!
Inviting Guests
When it comes to celebrating anniversaries, you want your guests to feel special! After all, they're the ones who will make the day even more memorable. So how do you go about inviting them? Well, first things first: think about who you'd like to have there – from close family members and friends to co-workers and distant relatives. Once you've made a list, it's time to get those invites out there.
Keep in mind that sending out invitations in advance will give everyone plenty of time to make arrangements and join in on the fun! This way, you'll also be able to get an accurate head count for food and drinks. Of course, if you'd like to keep your special day a surprise from your other half, you can always just let them know closer to the date.
At the end of the day, it's important to remember that this anniversary is all about the lovebirds, so don't stress too much about who to invite or how to word the card. As long as you extend your warmest wishes to your guests, they'll be sure to show up with their best foot forward. Happy celebrating!
Activities
Throwing a party for an anniversary can be a great way to celebrate the couple and the time they've spent together. After setting the date and choosing a venue, you'll want to think about the activities you'll include. Since anniversaries are all about nostalgia, incorporating some elements from past memories is always a nice touch. But if you really want to make your celebration special, consider planning activities that are tailored to the couple – whether it's something adventurous or something more relaxed.
Still stuck for ideas? Why not put together a timeline of the couple's relationship, with photos and other mementos? Or brainstorm a list of things the couple has always wanted to do together. You could even recreate a romantic dinner from their first date or plan a fun trip to re-live an amazing memory. In the end, make sure the activities reflect the couple's personalities and individual style!
Food and Drinks
When it comes to celebrating an anniversary, food and drinks are essential! You don't want your guests going hungry, so make sure to plan enough delicious snacks and meals that fit the occasion. Do a little bit of research on what type of cuisine everyone prefers. Is there a certain meal or dish that would bring back memories for the couple? If so, go ahead and add it to the menu.
You may also want to think about what types of drinks you'd like to serve. Cocktails, beer, and wine are all popular choices for anniversaries, but feel free to switch it up if you'd like! Serve something special, like a custom-made mocktail or punch, to really get everyone in the celebratory mood.
Also, be sure to take into account any dietary restrictions your guests may have and provide a selection of both alcoholic and non-alcoholic beverages. This way, everyone at the party can enjoy themselves no matter their personal preference.
Decorations
When it comes to setting the mood for your anniversary bash, it's all about decorations! Making sure you have enough decorations is key – nothing worse than a room that looks sparse. That said, decorations don't have to be expensive or even physical.
Think of decorations as opportunities to show your love. I suggest incorporating nostalgic elements such as photos, mementos, and even small tokens of appreciation when selecting decorations. It doesn't have to be anything flashy, just something that will remind you both of the past year together.
Having personalized decorations also adds an extra layer of sentimentality. Pay attention to the couple's style, interests and taste – this will help you decide what kind of decorations to use. Be creative – if you're willing to put in the effort, you can make some seriously amazing decorations.
I like to get my decorations from places like Etsy so I know I'm getting one-of-a-kind pieces. If you want to DIY some elements, look for cool prints online or create your own fabric banners. The possibilities are endless, just let your creativity run wild!
Gifts
When it comes to gifts for an anniversary, you want to ensure that they're special and meaningful. You don't necessarily have to break the bank, but it should show the couple just how much you appreciate them. That said, choosing something off a gift list is always a solid option. If there's something particular that the couple has been wanting, now would be the perfect time to get it for them. Or if the couple are more sentimental types and would rather something homemade, then try to put something together that shows your heartfelt sentiment. Just remember: it's the thought that counts!
Conclusion: Celebrating an Anniversary in Style
Planning a special anniversary celebration is no small feat, but it can be done! From setting the date and choosing the perfect venue to finding the right activities and making sure you don't run out of food, drink, decorations, or gifts – there's a lot to consider. But, if you plan ahead, enlist help from friends and family, and get creative – your anniversary celebration will be one for the books! So take some time, brainstorm ideas, and make the most of this special occasion.
Whatever you do, don't forget the sentiment behind all of the planning. Anniversaries are a great opportunity to celebrate a wonderful union and to express as much love to your partner as possible. Whether that means having a big bash for all of your closest family and friends or planning an intimate dinner for two – it's up to you. Bottom line: make the time you spend together on your anniversary count, and it'll be a memory you cherish for years to come.
Wedding Anniversary Planning FAQ
How do I make this anniversary unforgettable?
If you're looking to make your wedding anniversary unforgettable, start by looking at the traditional gift exchange for your anniversary's year. If you give something that your spouse really wants that year, it's bound to leave a lasting impression. Instead of sticking to the standard dinner and movie night, try something unique and different like dinner and a hot air balloon ride, or a romantic getaway at a nearby bed and breakfast. Once you've picked the perfect activity, set the mood with an intimate dinner featuring your spouse's favorite dishes, and maybe even some of their favorite drinks. Make sure to add a few extra touches like candles, decorations and a few gifts to really make the night sparkle. Finally, don't forget to tell your spouse how much you love them and how much they mean to you. Words of affirmation go a long way in making your anniversary unforgettable.
How do you plan a surprise for a marriage anniversary?
Planning a surprise for your partner's marriage anniversary can be a daunting task. But it's worth it – nothing beats the look of surprise on their face when they see all of your hard work pay off. To make it a memorable occasion, here are a few tips.
First, consider your partner's likes and dislikes. What do they enjoy? What would they hate? Ask friends and family for ideas and get creative. This is key to making sure your surprise is something they'll remember forever.
Second, decide whether you want to plan a surprise event or a surprise gift. If you choose an event, make sure you have a clear plan and timeline so you don't miss any important details. Put your plan in writing and create a checklist for yourself. If budget and time permit, consider hiring someone to help you organize the event.
Third, once you have your plan and timeline, decide on a spot for the surprise. Whether it's a romantic dinner for two or a surprise party for friends and family, make sure the spot is well-lit, comfortable and secure. Also, give your guests enough notice to ensure they can make it.
Finally, don't forget the small details. Nothing adds to the surprise like a little effort. Add a few surprises throughout the day – like a video showing your partner's best moments together – and make sure you have some music to make the event more special. And don't forget the balloons! A few balloons can turn an ordinary event into something truly memorable.
By following these tips, you can be sure that your partner will have a wedding anniversary they won't soon forget. All of the planning and organizing you do will be worth it when you see the smile on their face.
What are the main wedding anniversary milestones?
When it comes to memorable wedding anniversaries, you've got to plan to make it special. That's why I always like to remind couples that there are certain key milestones to keep in mind for a truly remarkable celebration.
First and foremost, it's important to make the 1st Wedding Anniversary really count. Take your spouse to a romantic getaway, exchange thoughtful gifts, or plan a date night they won't forget.
The 5th Wedding Anniversary is a great opportunity to throw a big bash and reconnect with family and friends who made your union possible.
For your 10th Anniversary, why not splurge on a fun activity that you and your spouse can enjoy together? A hot air balloon ride, a cooking class, or a cultural excursion could be the perfect way to reconnect as a couple.
And don't forget all your milestones in between! Every year is special in its own way, so plan accordingly – plan a unique experience, or a surprise that your spouse won't expect, for every one of them.