Finding the Perfect College for You
Figuring out the college fit is no small feat. With so many different schools and options, it can be overwhelming and intimidating to find the one that's just right for you. That's why it's so important to take the time to research colleges and make sure you're making an informed decision.
When you spend your hard-earned money on higher education, ya gotta make sure it pays off. You don't want to end up feeling like you wasted your resources or regretting the college you chose. That's why this article is here to help get you started on the road to finding your perfect college fit.
Researching Colleges: A Guide to Finding the Right Fit
Doing your due diligence when it comes to researching colleges is no joke. You gotta get in deep and do some serious digging—it ain't something you can half-heartedly Google and be done with. You need to make sure you're checking off all the boxes and getting a real understanding of what each school offers. And that means wading through college ranking websites, collecting info on each school and even taking virtual tours. Let's break it down!
First things first: Utilize those college ranking websites. Sure, they ain't perfect but they provide an easy way to compare schools side by side. Take a look at their ratings then have a scan of their communities, financial aid opportunities and student lifestyles. That'll give you a basic lay of the land and help you better understand if a school might fit your needs.
Of course, rankings alone don't give you the full picture—that's where individual research comes in. Spend some time looking up facts and figures about the schools you're interested in on their websites. Check out their faculty and programs, tuition fees, class sizes and anything else that interests you. It might seem tedious, but it'll give you a better idea of which schools line up with your overall goals.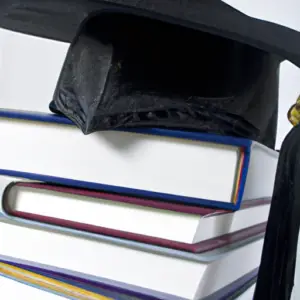 If you're feeling ambitious, rev yourself up with virtual campus tours! Getting a feel for a campus online can be a great way to narrow down your top picks – and strengthen your final decision. Some schools even offer virtual info sessions featuring faculty, students, and alumni so you can ask questions and gain deeper insight into what life at their universities would be like!
Taking Virtual Tours
If ya ain't got the time or resources to take a campus tour IRL, hop online and get a virtual tour. Most schools have 'em on their website – these bad boys often feature videos and photos of the campus and highlights from the school's students and faculty. It'll give you a good feel for the vibe at each school and whether it's the right spot for you.
Plus, a virtual tour can help you narrow down your choices. If a campus lacks the kind of extracurriculars you're looking for, or its location isn't ideal, you can cross it off your list quickly by taking a peek at the tour. You won't waste time making an in-person visit if the digital version didn't impress ya.
Technology's come a long way, especially when it comes to virtual tours. Ya can really get a great idea for the size and layout of the campus, and the surrounding areas, so you have a better understanding of what you are getting yourself into.
After checking out the virtual tour, you can decide whether the college is worth further investigation, or is just not gonna fit the bill. Go ahead and check out as many virtual tours as possible – it'll help make your decision much easier in the end.
Understanding Your Personal Priorities
Finding the right college fit means understanding your personal priorities. That's why it's essential to conduct thorough research and get an accurate picture of what each college has to offer.
When assessing financial aid opportunities, start by making a budget for yourself and figuring out realistic tuition payments you can afford. It's important to take into account additional costs like textbooks and housing, too.
Next up, look into student life and extracurricular activities. What kind of clubs are on campus? Do they have internships or volunteer programs? Think about what kind of environment you'd prefer and make sure the school offers those resources.
Location and campus size are also key factors to consider. Would you rather attend a big university in a bustling city or a small college in a rural town? Depending on your preferences, the atmosphere can really make or break the experience.
By carefully weighing your options, you'll be able to narrow down your choices until you find the best fit. Once you've done all your due diligence, you should feel confident making the decision that works best for you.
Narrowing Down Your Options
Well, once you've done the research, taken virtual tours of universities, and gotten absolutely clear on your personal priorities, it's time to start narrowing down your list of possible schools. Whew, this is kinda like throwing darts at a wall: You've got a lot of good options, but now it's all about zeroing in on the absolute best one (or two) for you.
So first thing's first: Cut any schools that don't meet your needs financially. No use even considering them. And then look closer at the locations, campus size, and student life activities each school offers — getting a real feel for what atmosphere you'd have if you attend each one. Plus, if you can't find the exact extracurriculars or academic programs you're looking for near your top-choice colleges, that's another great reason to delete from the list.
That said, don't get too discouraged! It's totally normal to be overwhelmed by the process. Just take one step at a time and focus on weighing your options. Go ahead and jot down your pros and cons for each school. And if you need help deciding, don't forget: You can always chat with family, friends, counselors, and current college students to get their opinions.
Making the Final Decision
It's crunch time. After weeks of research, virtual tours and soul-searching, it's time to select your future school and make that crucial commitment. The decision-making process can be overwhelming, so here are some tips for helping you make the final call:
First and foremost, take a step back and consider your priorities. What's most important to you? Finances? Location? Size? Extracurricular activities? Understand this before you even think about making a final decision.
After you've got a better handle on what matters to you, begin narrowing down your options. The task of creating a shortlist of schools can seem daunting, but with the right approach, you'll be able to whittle it down in no time. Consider your admission requirements and start crossing off any schools with astronomical acceptance rates or overly expensive tuition fees.
At this point, it's all about honing in on your gut instinct. Compare the schools left on your list side-by-side and decide which one is best suited to you. Rather than looking at stats and numbers, consider the kind of campus and student body culture you'd fit into. Also factor in how far away the college is from home — it might be worth sacrificing a few extra points in the rankings to find a college closer to family and friends.
Once you've chosen your dream school, let go of the doubts and embrace the future! This is a vital step to finding the college fit best for you, so dare to dream and sign up for that next adventure.
Conclusion
Finding the college fit that is best for you requires a leap of faith. There are tons of options out there and it can be overwhelming to narrow down the list. With so many schools vying for your attention, it's important to prioritize what matters most – be it extracurricular activities, financial aid opportunities or a campus setting. Research your options thoroughly, from college rankings websites to virtual tours, to get a good idea of what college would make you happiest.
At the end of the day, no one knows what will make you happiest but you. So have faith in your own decision-making process – trust yourself and take a chance. Sure, you won't know if it's the place until you turn up on that first day of classes, but hey, if you don't like it, you can always transfer. All in all, pursuing a college fit that works for you is a win-win situation.
College Selection FAQ
What are factors for college fit?
When it comes to finding the right college fit, there's a lot to consider. While it's ultimately a personal decision, there are a few key factors that should be taken into account.
First of all, there's academic fit. Will the college have the academic program you're looking for? Are their professors and resources top-notch? Do you feel comfortable learning there and feel challenged by their course work? These are all important considerations.
Secondly, you'll want to consider financial fit. Can you afford to attend this college? Will you need to take out loans or will there be scholarships available? You may want to check out the school's net price calculator to get an idea of what you'll be paying.
Thirdly, you should think about social fit. Will the campus feel like the right fit for you? Are the students friendly and engaging? Do the campus organizations and activities fit your interests?
Finally, you'll want to consider geographic fit. Where is the school located? Are you comfortable living in that area for potentially four years? This can be an important factor for many students.
Overall, there are many factors to consider when it comes to finding the right college fit. Make sure you take the time to research and compare your options so that you can make an informed decision.
What is a good fit for a student?
Finding the right college fit is an important decision and one that shouldn't be taken lightly. When looking to find the perfect fit for a student, it's important to consider a few key factors. First and foremost, consider the student's academic strengths and weaknesses, as well as their interests and career goals. Knowing these will help narrow down the search when it comes to selecting colleges with programs that best suit the student.
Once potential schools have been identified, visit each one in person. This way, the student can get a feel for the atmosphere and determine if it's the right fit. Pay particular attention to the resources available, like student organizations, clubs, and facilities. Are these resources available to all students or just certain majors? Thinking about the student's lifestyle and what activities they'd like to participate in is important when evaluating a school's social environment.
Finally, consider the financial cost. The tuition and fees will be one of the largest expenses a student will incur, so it's important to take that into account. Research all the available options, such as scholarships, grants, and loans, to get the best value. With careful thought and consideration, each student can find the college that's the perfect fit for their academic and personal needs.
What college has the lowest acceptance rate?
Well, it all depends on what you're looking for in a college. If you're looking for the toughest admissions process, then you definitely want to go for schools with low acceptance rates. Some of the most selective schools in the country are Stanford University (4.4%), Harvard University (4.6%), and the California Institute of Technology (6.7%).
But remember – just because a college has a low acceptance rate doesn't mean it's the right fit for you. It's important to research the schools that interest you and make sure they offer the programs, activities, and opportunities you're looking for. And don't forget about financial aid. Some colleges with lower acceptance rates may be more expensive, but have great financial aid packages available.
So the key is to find the right balance – a school that's going to challenge you academically while still offering the programs and financial aid you need. Good luck with your search!