Styling On a Budget Tips for a Fab Look
Style isn't about complex formulas and equations – it's about expressing yourself, making a statement, and standing out from the crowd. But looking stylish can be expensive, so here's how to make sure you turn heads for all the right reasons without breaking the bank.
Think of it this way: when you look good, you feel good, and there ain't no reason why you shouldn't spoil yourself a little now and then! Sure, keeping a tight budget can be tricky, but you don't need to sacrifice quality or ditch your own sense of style to do it.
That said, let's dive into how you can look fab on a dime – yep, it is possible, trust me!
Tips for Looking Stylish on a Tight Budget
Living within your means and still looking like you hopped off the runway? No problem. Here are my top tips for staying sharp with your dolalrs, and feeling confident in your threads!
First things first: Sales. You won't find better bang for your buck than at a sale. Don't limit yourself to one department, either—check out all of 'em! With some patience and an eye for quality, you can score some serious steals.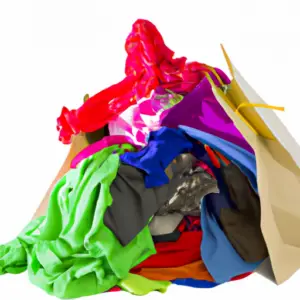 Next up: Investing in quality pieces. Sure, it's tempting to go for the cheapest stuff to stretch your budget. But usually, that'll just mean having to repurchase pieces more often. It's worth dropping a few extra bucks upfront to get items that'll last.
Accessories are key! Can't afford a whole new look right now? Just add some nice accessories to mix things up. A good hat or belt can really tie together an outfit and make it look like you spent more than you did.
Get creative—you don't need to buy everything new! Take a look at what you've already got in your closet and try pairing different pieces together in different ways. There's lots of room to experiment here, so have fun.
Finally, always stay inspired. One way or another, you're bound to pick up new ideas from magazines, blogs, or friends. Keep an eye out for trends and see how you can incorporate them into your look for less.
Conclusion
It's time to wrap this up! Looking stylish on a tight budget can be difficult but it doesn't have to be if you know the right tricks. Shopping sales and investing in quality pieces is the way to go – but don't forget the power of accessories and creative combinations of your existing wardrobe. The key is to consistently look for inspiration, and then you'll always look your best even when saving money.
By taking advantage of sales and focusing on quality pieces that won't wear out easily, you can save some serious dough. Don't forget to use accessories to spruce up your look and get creative with the clothes you already own. Keep your eyes open for ideas and you'll stay one step ahead of the fashion game, even on a budget.
My final thought: anyone can look good regardless of their budget. All you have to do is shop smart and be willing to think outside the box. Now that you have these tips under your belt, you can dress to impress without breaking the bank. With a little creativity and hustle, you too can be the most stylish person in the room.
FAQs About Affordable Fashion
How can I be stylish when broke?
I know how hard it can be to look stylish when you're broke. Believe me – I get it! But it is possible to have a fashionable wardrobe without breaking the bank. Here are a few tips that I've picked up over the years on how to look stylish on a tight budget:
First, shop at thrift stores and consignment shops. You can find some really great pieces for a fraction of the cost of retail. Don't be afraid to look for designer pieces – you never know what you might find.
Second, do some research to find out where you can get discounts. Sign up for email lists for your favorite stores and take advantage of coupons and other sales. Also, be on the lookout for sales in your area – you may be able to find bargains that you never thought were possible!
Third, invest in quality pieces that you can wear over and over again. Look for items that can be dressed up or down, that are versatile and timeless. Buy your basics in neutral colors so they can be mixed and matched with different accessories and pieces. This will help you create multiple looks with the same pieces.
Finally, accessorize! Accessories are a great way to quickly change up your look without much effort. Scarves, jewelry, and bags are all great ways to make an outfit look more interesting and stylish. Spend a bit more money on good quality accessories – they can completely transform a look.