Selecting the Perfect Wedding Party Gift
It's a no-brainer that wedding party gifts are an essential part of any nuptial celebration. Whether it's for the bridesmaids, groomsmen, ushers or flower girls, a little token of appreciation goes a long way in letting your wedding squad know how much you care about them. But if you don't plan ahead, choosing the right gifts can become a major headache. That's why I'm here to help you skip the stress and give your party the perfect presents.
Determining My Budget for Wedding Party Gifts
When it comes to wedding party gifts, I know that money isn't no object. That's why it's essential for me to determine a budget for each present I'm getting for my wedding party — after all, I want to thank them for being part of this special day, not break the bank! I need to figure out how much cash I'm willing to shell out per gift so I can stay within my means.
The first step is to estimate the cost of each gift, plus any additional charges like shipping and packaging. Once I have an idea of the bottom line, I'll be better able to figure out my overall budget. Then, I'm ready to start shopping for the perfect presents!
Choosing Gifts for the Bride and Groom
Finding the perfect gifts for the Bridse and Groom is an important part of wedding planning. It can be hard to know what to get, but it's always a great way to show your appreciation for all their hard work in organizing the big day. Luckily, here are some tips that can help make the process easier!
When it comes to choosing presents for the Bride and Groom, think about something that will remind them of the special moment they shared on the day. A framed photograph from the wedding day or a lovely piece of art could be a nice touch. Another great idea is something practical; such as new kitchenware, home decor items, a vacation package, or even something for their honeymoon.
Couples' gifts like his and hers robes, mugs, or towels with their names on them are a special way to celebrate the couple. And don't forget that something personal and thoughtful speaks volumes – a custom-made piece of jewelry, a handwritten poem, or even a love letter expressing your gratitude can make all the difference.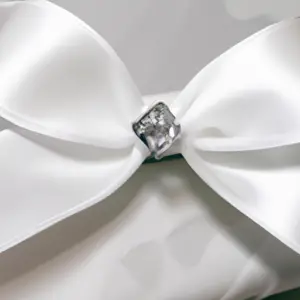 When you put thought into the gifts you give to the Bride and Groom, it shows that you really care – so go above and beyond when it comes to picking out something special!
Choosing Gifts for Bridesmaids & Groomsmen
When it comes to picking out gifts that will make your bridesmaids and groomsmen feel special, you don't want to go the generic route. After all, they're your nearest and dearest! You want something that feels *extra* personal and special. You want to make sure they know how much you appreciate them putting in an extra effort to be part of your wedding day celebration.
If you want something truly unique, consider customizing a gift with their names or initials on it. It could be a watch, purse, or even a pair of cufflinks. You can also opt for personalized jewelry, such as necklaces or earrings, that feature your wedding's colors. Or, what about a canvas print featuring a meaningful quote? They'll definitely be touched when they see that you put thought into their gifts.
Don't forget to get them something practical too. A nice set of luggage tags would make for a thoughtful, yet useful, gift. Canvas tote bags are perfect for storing all the items they need to get ready for the big day. And if you really want to show your appreciation, you could even get them a massage or spa package so they can relax before the wedding.
No matter what you decide on, just remember to keep their personality and interests in mind when choosing. That'll help you pick out the perfect presents that will make them feel extra special!
Choosing Gifts for Ushers and Flower Girls
When it comes to wedding party gifts, you want to make sure you don't forget your ushers and flower girls. After all, these are the folks who will be out there on the big day, making sure that everything runs as smoothly as possible. So, it's only right to show your appreciation for their hard work with a special gift.
Now, if you're trying to stay within a budget, then you might want to consider something small and practical. A nice bottle of cologne or shaving cream is always a great option, or you could even go for something more unique, like a personalized pocket watch. You can also get those lovely silver picture frames that have "Thank You" inscribed on them—you can even get the bride or groom's name included, too!
On the other hand, if you've got a bit of extra cash to splash around, then you might want to look into getting your ushers and flower girls something bigger. Sure, they'll appreciate the smaller gifts, but they'll really be blown away by something like engraved cufflinks or a set of monogrammed bathrobes. These are things that they'll remember for years to come and will definitely appreciate the gesture.
At the end of the day, no matter what you decide to give your ushers and flower girls, just make sure that it's thoughtful. A heartfelt thank-you note or a heartfelt gift will definitely leave an impression and will make sure that your wedding party knows how much they are appreciated.
Wrap & Deliver Your Gifts with a Personal Touch
It's time to bring your wedding party gift ideas to life! Packing and delivering your gifts should be a pleasure – because the people you've thanked with a token of your gratitude will certainly recognize the effort you've put in.
First things first, get some great wrapping paper. You don't want something too predictable – so pick something unique to show off your personal style and make their gift even more special. Depending on the size of the gifts you may need some boxes too. Cardboard is OK, but if you can find something that matches the wrapping paper it'll elevate the whole thing.
Next, get creative! Little touches like bows and adornments go a long way. And don't forget the card! Write your own thoughtful message to each person thanking them for taking part in your special day. It'll mean a whole lot to them – trust me.
Finally, deliver your gifts with a smile. Wouldn't it be awesome to run these out yourself? If not, find someone reliable – your friends or family for example – who can drop them off at the right place at the right time.
Wrapping and delivering gifts isn't as hard as it looks. It's an opportunity to give an extra thoughtful touch to your guests' gifts – and they'll appreciate your effort more than you know!
Conclusion
Giving wedding party gifts are a must-have to properly thank your closest friends and family members who have stood by you through your journey of planning and celebrating your special day. It's not just about expressing your feelings to them, it's also about showing the appreciation and love in the form of thoughtful and unique gifts. Weighing up your budget and researching a variety of options can help you find the perfect gift for everyone in your wedding party, while ensuring that you don't go over the top when it comes to spending.
When all is said & done, all that remains is to say a huge thank you from the bottom of our hearts to our wedding party. You know us, you've loved us, you've encouraged us, so we couldn't have made it to this big day without you! You're an integral part of our big day, and our lives!
Wedding Party Gifts FAQ
How much do you give for a wedding party as a wedding gift?
When it comes to deciding how much to give for a wedding party gift, it all depends on your relationship with the couple, your budget, and the type of gift you plan to give. If you know the couple well, you may consider giving more. If you're on a tight budget, you can still find creative ways to show your appreciation and celebrate the occasion, such as giving a homemade gift or contributing to a meaningful charity. If you decide to go with a tangible gift, you can always check out the couple's wedding registry for inspiration or get creative and give something unique and special. Ultimately, you want to give a gift that shows your love and support for the happy couple and is something they will treasure always.
Do you buy gifts for wedding party?
Absolutely, it's always a nice gesture to buy gifts for your wedding party — after all, they're there to support you on your big day! When it comes to choosing the perfect present, there are a few things to consider. Firstly, think about your wedding party's personalities. Are they outdoorsy types, who'd appreciate a camping kit? Or do they love to cook, in which case a gourmet kitchen set could be the way to go? Once you've got an idea of what they'd like, it's time to settle on a budget. There's no need to break the bank on wedding party gifts, but make sure you're generous enough to show your appreciation. Lastly, try to find gifts that have a personal touch. Whether it's having an item engraved, or presenting a special photo book of your time together, these thoughtful gestures can make a world of difference.
How much should you spend on bridesmaid gifts?
When it comes to choosing a wedding party gift, the amount you spend can really depend on your budget. But I always like to err on the side of generosity. That said, you don't need to break the bank – something thoughtful and in the price range of $30 to $50 is usually quite appropriate for bridesmaid gifts. Another option is to give everyone a group gift, like a spa day or a weekend away. That way, your wedding party can enjoy a special experience together.
No matter what you decide, be sure to make the presentation special. A handwritten card or a note expressing your gratitude for your bridesmaids' time and effort is a nice touch. You could also take the opportunity to thank them for their friendship and let them know how much it means to you.
Finally, don't forget that it's the thought that counts. Your bridesmaids will appreciate anything you give them regardless of the price. As long as you choose something that reflects your love and appreciation, they'll be sure to appreciate it.