Styling Hair for Special Events & Occasions
1. Introduction
Hey there, folks! Welcome to my hair styling blog post where I'm gonna spill the beans on why it's crucial to switch up your hairstyle for different occasions. So, let's get right into it!
Now, you might be wondering what this blog post is all about, right? Well, sit tight because I'm gonna break it down for ya. This post is all about the importance of styling your hair differently depending on the occasion you're attending. Whether it's a formal event or a casual hangout, your hair can really make or break your overall look.
Now, I'm sure some of you might be thinking, "Why should I bother with different hairstyles? Can't I just rock the same 'do all the time?" Well, my friend, that's where you're mistaken! Different occasions call for different hair vibes, and by styling your hair accordingly, you can really amp up your confidence and make a statement.
So, let's dive in and discover some fabulous styling tips for both formal and casual occasions. Trust me, you won't wanna miss out on these expert tips!
Types of Occasions
Alrighty, let's talk about the different types of occasions where we can flaunt our fabulous hair! There's a world of difference between formal and casual events, and it's important to understand how to tailor our hairdo accordingly.
When it comes to formal occasions, we're talking about those fancy, dressed-to-impress events. You know, weddings, black-tie parties, and even important business meetings. These occasions call for hairstyles that exude elegance and sophistication. Think sleek updos, classic chignons, or polished curls cascading down your shoulders. Pair your look with some statement accessories like jeweled hairpins or a stunning headband to add that extra touch of glamour. And don't forget the must-have products and tools, like hairspray for impeccable hold and a fine-tooth comb for those intricate styles.
On the flip side, casual occasions give us the opportunity to let our hair down (literally!). We're talking about brunches with friends, outdoor picnics, or just a relaxed day running errands. For these laid-back gatherings, opt for hairstyles that are effortless and carefree. Embrace those natural beachy waves or go for a trendy messy bun. Feel free to add some cute accessories like colorful scrunchies or boho headbands to enhance your relaxed vibe. And hey, no need to go overboard with the products and tools here. Just let your hair do its thing and embrace that easy-breezy style.
Styling Tips for Formal Occasions
Alright, folks, let's dive into the world of formal occasions and how to style your hair like a pro. When it comes to these fancy events, you want to bring your A-game and look your absolute best. So, let's get down to business and discuss some killer hairstyles you should consider.
First up, we have the classic updo. This timeless hairstyle exudes elegance and sophistication. Whether it's a sleek chignon or a glamorous French twist, an updo is always a safe bet for formal occasions. To amp up the wow factor, don't forget to accessorize! Add a sparkly hairpin or a delicate headband to elevate your updo to the next level.
But wait, there's more! If you're feeling a bit daring, why not try a modern take on the traditional bun? A low, twisted bun or a braided updo can add a touch of uniqueness to your formal look. These styles are perfect if you want to make a statement and stand out from the crowd.
Now, let's talk about the must-have products and tools for creating these fabulous hairstyles. A strong-hold hairspray is your new best friend. Not only will it keep your hair in place all night long, but it will also add a glossy finish to your finished look. And don't forget about those trusty bobby pins. You'll need plenty of them to secure your updo or bun in place, so make sure you have a stash on hand.
When it comes to formal occasions, it's all about looking polished and put-together. So, remember to take some time to style your hair in a way that complements your outfit and makes you feel like a million bucks. With these tips in your back pocket, you'll be ready to rock any formal event that comes your way!
Styling Tips for Casual Occasions
Alright, folks, time to let loose and have some fun with our hair! When it comes to casual occasions, we can afford to be a little more relaxed and playful with our styling choices. No need to go all out with fancy updos or intricate braids. Instead, let's explore some easy and effortless hairstyles that will make you look effortlessly cool.
First up, let's talk about the classic beachy waves. This style screams casual and carefree. To achieve those perfect waves, start by applying a texturizing spray to damp hair. Then, use a wide-barrel curling iron to create loose curls all over. Don't forget to alternate the direction of the curls for a more natural look. Once done, lightly tousle your hair with your fingers to loosen up the curls and give them that effortless beachy vibe.
Another fantastic option for casual occasions is the messy bun. This hairstyle is the epitome of effortless chic. To achieve the perfect messy bun, start by pulling your hair back into a high ponytail and secure it with an elastic. Then, twist the ponytail around the base, forming a bun, and secure it with bobby pins. Now here comes the fun part: gently pull out a few strands of hair from the bun to create that messy, undone look. Don't worry about perfection – the messier, the better!
Now, let's not forget about braids! Braided hairstyles are perfect for casual occasions, giving off a boho vibe that's effortlessly cool. One trendy option is the fishtail braid. To achieve this look, divide your hair into two equal sections. Take a small piece from the outside of the left section and cross it over to the right section. Repeat this process on the right side. Keep alternating until you've reached the end, then secure with an elastic. Pull gently on the edges of the braid to loosen it up for that relaxed, laid-back look.
Lastly, for the ultimate casual hairstyle, we have the half-up half-down look. This style is perfect for those days when you want your hair out of your face while still showcasing those luscious locks. Simply take a section of hair from the crown of your head and tie it with a cute little scrunchie or hair clip. Leave the rest of your hair flowing freely, and voila! You've got yourself a relaxed and effortless hairstyle that will turn heads.
Remember, folks, casual occasions call for hairstyles that are laid-back and uncomplicated. Stay true to yourself and embrace your natural beauty. With these styling tips, you'll be the epitome of cool and effortlessly stylish on any casual outing.
5. Conclusion
Well folks, we've reached the end of this blog post full of hair styling tips for different occasions. Now, let's quickly recap what we've learned and how you can apply these useful tips to your own hair styling routine.
To begin with, it's important to understand that styling your hair differently for different occasions can make a huge difference in your overall look. Whether it's a fancy formal event or a relaxed casual gathering, your hairstyle can enhance your outfit and leave a lasting impression on those around you.
For formal occasions, we've discussed various hairstyles to consider, such as elegant updos, sleek ponytails, and chic chignons. To add that extra touch of glamour, don't forget to incorporate accessories like embellished hairpins or a statement headband. And of course, the right products and tools, such as a strong-hold hairspray and a curling iron, will help your masterpiece stay in place all night long.
On the other hand, for casual occasions, we've explored more laid-back and effortless hairstyles like loose waves, messy buns, and braided half-up hairstyles. Keep it simple with a cute headband or some dainty hair clips to add a touch of playfulness to your look. And don't worry about being too precise – casual occasions are all about embracing the effortless and natural vibe.
Now that you have a good grasp of the different styling tips for different occasions, it's time to unleash your creativity and experiment with various hairstyles. Remember, the key is to have fun and express your personality through your hair. So go ahead, wow the crowd at that formal event or effortlessly rock that casual hangout – your hair will be your best accessory!
FAQs About Hair Styling
How do you style your hair for an event?
When it comes to styling my hair for an event, I like to go for a versatile and polished look.
For a casual occasion, like a brunch with friends, I opt for loose waves or a messy bun. These effortless styles give a laid-back vibe and work well with a boho-inspired outfit. Plus, they require minimal effort, which is always a bonus in my book.
Now, for a formal event such as a wedding or a black-tie affair, I usually go for an elegant updo. This classic hairstyle instantly adds sophistication to any look and complements fancy dresses perfectly. To achieve this, I'll gather my hair into a sleek bun or a chignon and secure it with pins or a decorative hair accessory.
However, when attending a professional event like a business meeting or a job interview, I prefer a sleek and polished hairstyle. This means I'll straighten my hair or go for a sleek ponytail to exude professionalism and confidence. It's important to keep it neat and tidy to make a great first impression.
Lastly, for a fun and trendy occasion such as a music festival or a themed party, I like to experiment with braids, colorful hair extensions, or even temporary hair color. These playful styles allow me to express my creativity and embrace the festivity of the event.
Ultimately, the key to styling your hair for different occasions is to consider the dress code and theme of the event, and to have fun while experimenting with different hairstyles that make you feel confident and beautiful!
What can I do differently with my hair?
I gotta tell ya, there are so many things you can do with your hair to switch things up and show off your style, depending on the occasion! First things first, let's talk about some easy-peasy everyday looks. If you're rockin' long locks, try a sleek ponytail – it's a classic that never goes out of style. To give it a little pizzazz, add a bold hair accessory like a scrunchie or a cute hair clip. Love the boho vibe? Opt for some loose, beachy waves. Just grab a curling iron and curl random sections of your hair, alternating directions for a more natural look. Talk about effortless beauty! For a more professional look, try a low bun or a chic updo. It instantly adds an air of sophistication and shows you mean business. Plus, it keeps your hair out of your face, which is super handy when you're trying to get stuff done, ya know? And let's not forget about those special nights out! Get ready to wow with a glamorous blowout or a voluminous half-up, half-down hairstyle. These looks scream confidence and will have heads turning wherever you go.
Now, if you're feelin' adventurous and want to try something different, I've got a few tricks up my sleeve. How about a trendy braided hairstyle? Side braids, fishtail braids, or even a French braid can take your hair game to a whole new level. Don't be afraid to experiment with different braiding techniques and mix it up with some cool accessories like ribbons or hair rings. Trust me, you'll be turning heads left and right with those braids! Another fun way to switch it up is by adding some vibrant color to your hair. Try temporary color sprays or hair chalk for a funky look that washes out after a few shampoos. It's like a temporary tattoo for your hair – totally whimsical and perfect for festivals or parties. And if you're feeling extra bold, why not go for a daring haircut? A chic pixie cut or a trendy bob can give you that fresh, edgy look you've been craving. Remember, hair grows back, so don't be afraid to make a statement and show off your unique style.
So there you have it, my friend. With these tips and tricks, you'll never have a dull hair day again. Just remember to have fun, be confident, and embrace your individuality. Your hair is an expression of who you are, and the options are endless. So go ahead and experiment, try new things, and let your hair do the talking. Trust me, you'll be turning heads wherever you go!
How do I style my hair according to my outfit?
Sure thing! When it comes to styling my hair to match my outfit, I like to keep things fresh and exciting. First things first, I always consider the occasion and the vibe I want to convey. If I'm going for a casual look, I might go for loose beachy waves or a messy bun to add some effortless charm. To jazz up a formal outfit, I'm a fan of sleek and polished hairstyles like a chic updo or a sophisticated blowout.
However, it's important to remember that there are no hard and fast rules in fashion. Sometimes, breaking the norm and going for unexpected pairings can create a unique and eye-catching style. For example, if I'm wearing a feminine and flowy dress, I might opt for a rebellious braided crown or a stylish topknot to add an element of surprise.
Additionally, coordination is key. I love incorporating elements from my outfit into my hair accessories or hairstyles. If I'm wearing a statement color or print, I might pick a hair accessory that complements or matches it. Whether it's a headband, a scrunchie, or a stylish hairpin, these small details can make a world of difference in tying the entire look together.
Finally, confidence is the ultimate secret ingredient. No matter what hairstyle I choose, feeling confident and comfortable in it is what truly matters. So don't be afraid to experiment, have fun with your hair, and let it be an expression of your unique personality!
how to style hair for different occasions
Alrighty then, let's dive into the wonderful world of hairstyling for various occasions! Whether it's a casual outing, a fancy gala, or even a wedding, we've got you covered. So, here's the scoop on how to amp up your hair game like a pro. For a laid-back affair, like a brunch with friends, rock a loose and effortless hairstyle. I'm talking about beachy waves or a messy bun that screams "I woke up like this!" Pair it with a cute headband or a colorful scrunchie for some extra pizzazz.
Now, when it comes to a more formal event, such as a black-tie soirée, it's time to unleash your inner glam diva. A sleek updo or an elegant chignon is the way to go. You can even jazz it up by adding statement hair accessories like crystal pins or a sparkly tiara, if you're feeling fancy. Remember, the key here is to keep things polished and sophisticated.
And oh boy, when it's time to say "I do," it's all about the bridal beauty. If you're the blushing bride, consider a classic hairstyle like a romantic updo adorned with fresh flowers or a delicate hair vine. For bridesmaids or guests, a soft and voluminous half-up hairstyle with cascading curls can make heads turn. And don't forget the hairspray to ensure your locks stay put all day long!
But hold your horses, folks! Before you start experimenting, make sure to pay attention to your hair type, face shape, and personal style. What works for one person may not work for another. So, don't be afraid to consult a hairstylist for expert advice tailored specifically to you. They can work their magic and suggest the perfect hairstyle that will make you feel like a million bucks.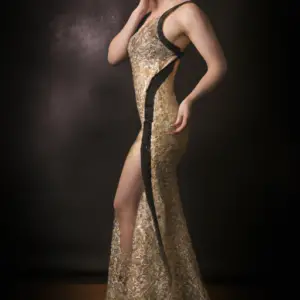 Well, there you have it, folks! Those were my two cents on styling hair for different occasions. Remember to have fun and bring out your unique personality through your hair. And always keep in mind that confidence is the best accessory you can wear, so own it and slay any occasion that comes your way!