A Guide to Styling the Latest Athleisure Trends
Hello Athleisure Lovers: Let's Explore This Trend Together!
Hey there! Welcome to my blog, where we'll be diving into the world of athleisure. If you're not familiar with the term, athleisure is a fashion trend that fuses athletic wear with casual wear to create a comfortable and functional look that can be worn outside of the gym.
The latest trends show that athleisure is here to stay, and it's not hard to see why. In a world where we're always on the go, we want clothes that are not only stylish but also comfortable. Fortunately, athleisure ticks both boxes.
Let's get started on exploring this trend together, as I share with you some tips and tricks that you can use to incorporate athleisure into your everyday wardrobe.
Comfort is Key: Don't Sacrifice Your Comfort for Style!
When it comes to athleisure, one thing is for sure – comfort is key! While you might need to wear formal clothing to work or special occasions, athleisure provides you with the perfect opportunity to wear something comfortable while still looking stylish.
But how do you know what you'll be comfortable in? Here are some tips I've learned while incorporating athleisure into my wardrobe.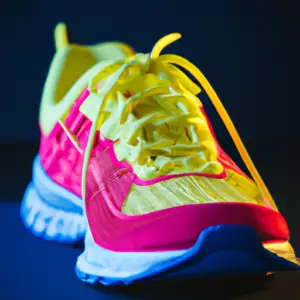 The easiest way to know whether or not you'll be comfortable in a piece of athleisure clothing is to try it on. This might seem obvious, but it's important to make sure that the fabric is soft, stretchy, and not too tight. You should be able to move around freely without feeling constricted.
Another thing to look for is the waistline. If you're wearing leggings or yoga pants, make sure that the waistband isn't too tight, as this can lead to discomfort or even digestive issues.
Using Breathable Fabrics
In addition to finding comfortable clothes, it's also important to choose fabrics that will keep you cool and dry. Look for materials like cotton, bamboo, or moisture-wicking fabrics like spandex or nylon.
Not only will these fabrics make you feel more comfortable during a workout, but they can also help to prevent chafing or irritation.
Overall, by prioritizing comfort when choosing athleisure clothing, you can ensure that you look good and feel good all at the same time!
Incorporating Athleisure into Your Everyday Wardrobe
Now that we know what athleisure is and how comfortable it can be, it's time to start incorporating it into our everyday wardrobe. One of the best things about this trend is that it's so versatile, meaning that you can wear it for almost any occasion.
A great way to start mixing athleisure into your regular wardrobe is by pairing athletic pieces with classic pieces. For example, you can dress up a pair of athletic leggings by pairing them with a blazer or a statement necklace. This will make your outfit look more polished and put-together, while still maintaining the comfort factor.
Another way to experiment with athleisure in your wardrobe is by experimenting with different styles. This trend isn't just limited to leggings and sweatpants; you can also try out joggers, comfortable jumpsuits, or even oversized t-shirts. Don't be afraid to mix and match and try out new things!
When it comes to accessories, the key is to keep it simple. Since athleisure is meant to be a casual look, it's best to avoid anything too flashy or formal. Stick to simple jewelry, like stud earrings or a thin gold necklace. If you want to add a pop of color, try a bright scarf or a fun headband.
Overall, incorporating athleisure into your everyday wardrobe is all about finding a balance between comfort and style. With the right pieces and a little experimentation, you can create a look that's both practical and fashionable. So go ahead and embrace this trend – your wardrobe (and your feet) will thank you!
Accessorizing Your Athleisure Look
Now that you've picked out your comfortable and stylish athleisure outfit, it's time to add some accessories to complete the look. Accessories can really elevate your athleisure outfit, giving it that little extra something. When it comes to athleisure, less is always more, so you don't want to overdo it. Here are some tips for accessorizing your athleisure outfit:
Choosing the Right Accessories
The key to accessorizing your athleisure look is to keep it simple. You can't go wrong with a classic pair of sunglasses or a statement watch, but there are plenty of other accessories to choose from. A simple crossbody bag or a cute backpack can add a functional and fashionable touch to your outfit. Always remember to balance out your accessories with your outfit. For example, if you're wearing oversized sunglasses, you may want to skip the statement earrings.
Completing the Look with Jewelry
When it comes to jewelry, less is always more. A simple chain necklace or a pair of stud earrings can really add some sparkle to your outfit. Layering delicate necklaces and bracelets is a great way to add some dimension to your athleisure look without going overboard. You can also add some edge to your outfit with a simple cuff bracelet or a statement ring. Just remember to keep it simple and choose pieces that complement your outfit and not overwhelm it.
Accessorizing your athleisure look can be a lot of fun, but don't forget that the key to athleisure is to keep it comfortable and relaxed. Your accessories should complement your outfit and not distract from it. Just remember to have fun with it and experiment with different styles until you find the perfect combination that works for you.
Wrapping it Up: My Final Thoughts on Athleisure
Hey there, it's me again, and we've come to the end of our athleisure journey. So, let's wrap it up, shall we?
Firstly, I hope I've been able to convince you of the versatility and comfortability of athleisure wear. You can go from running errands to attending a brunch with friends with ease all while looking stylish and put together.
When picking out athleisure clothes, comfort is key. Remember to choose breathable fabrics and prioritize fit. Playing with proportions is another way to make your outfit pop.
Incorporating athleisure into your everyday wardrobe can be done by mixing and matching with classic pieces like denim jackets and boots. Play around with different styles and experiment with pairing different colors and patterns!
Accessorizing your athleisure look is easy with the right accessories like sunglasses and hats. Don't forget about adding some jewelry to complete your outfit.
So there you have it, folks, my final thoughts on athleisure. Remember, there are endless ways to style and wear athleisure, so don't be afraid to get creative and have fun with it!
FAQ on Athleisure
What is trending in athleisure?
Oh boy, let me tell you, athleisure has really taken off in the past few years! As a fashion-conscious individual who likes to stay comfortable, I've been keeping up with the latest trends. Lately, we've been seeing a lot of high-waisted leggings with colorful patterns and topstitching. These are perfect for a workout or for running errands around town. Another trend is the oversized sweatshirt or hoodie paired with leggings or bike shorts. This is a perfect outfit for a lazy day or for a casual outing with friends. And, of course, the classic sneakers are still on-trend. I like to mix it up with different colors and styles to keep my look fresh. Overall, the key is to find pieces that are both comfortable and stylish. Trust me, you don't want to sacrifice comfort for fashion!
Is athleisure still in style?
Oh, athleisure is definitely still in style! I mean, why wouldn't it be? It's comfy, practical, and stylish all at the same time – a win-win situation for anyone, really. However, as with any trend, it's important to know how to wear it without looking like a complete hot mess. First things first, think about the vibe you're going for. Are you going for a streetwear look or a more elevated athleisure look? If it's the former, you can't go wrong with a tracksuit or joggers paired with a graphic tee or sports bra. For the latter, try pairing a sporty crop top with high-waisted leggings or biker shorts and finish it off with some statement sneakers or slides.Next up, accessorize wisely. Don't go overboard with the bling, as that can take away from the overall casual vibe of athleisure. Instead, opt for simple statement pieces like a chunky watch or a sporty backpack. And of course, don't forget the perfect pair of sunglasses to complete the look.Lastly, don't be afraid to mix and match. Athleisure is all about being comfortable and being yourself, so don't limit yourself to just one style or brand. Mix and match different pieces from different brands to create a look that's uniquely you.So there you have it – athleisure is still very much in style, and with these tips, you'll be able to rock the latest trends with ease. Now, go forth and show the world just how comfy and stylish you can be!
What will be in style in 2023?
Well, folks, let me tell you, the future looks bright for fashion in 2023! I mean, who wouldn't want to stay stylish and trendy, right? From what I've seen on the runways and heard from industry experts, it looks like bold and vibrant colors will be all the rage, with more emphasis on playful, eye-catching looks. Forget the monotone days of old, it's time to bring on the color!But that's not all. High-tech, eco-friendly fabrics and materials are also going to steal the show, fitting perfectly with our modern-day, environmentally-conscious mindset. Incorporating these new textiles into our wardrobe will not only help with sustainability efforts but also add a chic and unique touch to our everyday outfits. Who knew fashion could be good for the planet, am I right?But hold on, folks. Let's not forget those classic, timeless pieces that never seem to go out of style. According to some of the experts, timeless wardrobe staples like trench coats, denim jackets, and white sneakers are here to stay. So, if you want to stay in style, these pieces are a must-have in your wardrobe. All in all, the fashion forecast for 2023 has got me all riled up and excited! Bright, bold colors, eco-friendly materials, and classic staples are sure to make a statement. And don't forget, fashion is all about standing out, so don't be afraid to experiment and let your personality shine through your outfit choices. Happy styling!