Athleisure Trend Is It Here to Stay?
Athleisure: From Workout Gear to Fashion Statement
Well hello there, fellow fashion enthusiasts! I'm excited to dive into the topic of athleisure and all of its glory. Now, you might be thinking, "What even is athleisure?" Don't worry, I gotchu. Athleisure is a style of clothing that combines athletic wear and leisure wear. It's the perfect blend of comfort, versatility, and style.
Over the past few years, athleisure has taken the fashion world by storm. We see it everywhere from the gym to the streets. It's no longer just for working out; it's become a lifestyle. But what is it about athleisure that makes it so popular? Let's find out.
Firstly, athleisure is incredibly versatile. You can wear it to the gym, but you can also wear it to brunch with your girls or even to work (depending on the dress code, of course). Plus, there are endless ways to style it to make it your own.
Secondly, athleisure has become a fashion statement. It's no longer just about comfort; it's about looking trendy and chic while feeling comfortable. Designers and brands have taken notice and have been incorporating athleisure into their collections.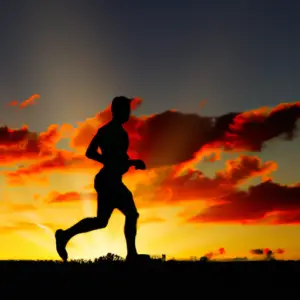 Now that we know why athleisure is still relevant today, let's look at what trends we can expect to see in 2023.
Why Athleisure Is Still Poppin'
As a fashion blogger, I often get asked why athleisure is still so popular after all these years. Well, let me tell you, it's more than just a passing trend. Here are some of the reasons why athleisure is still poppin'!
The Versatility of Athleisure
One of the biggest reasons why athleisure is still so popular is because of its versatility. You can wear athleisure to the gym, to run errands, or even to brunch with your friends. It's so easy to style and make it fit any occasion. You can pair a cute pair of leggings with a crop top for a casual look or dress it up with a blazer and heels for a more elevated look. The possibilities are endless!
Athleisure as a Fashion Statement
Athleisure has evolved from just workout clothes to a fashion statement. Brands are now adding trendy designs, colors, and materials to their athleisure lines. It's not just about being comfortable anymore, it's about making a statement with your outfit. Athleisure has become a way to express your personal style while also staying comfy.
In conclusion, athleisure is still poppin' because of its versatility and its ability to make a fashion statement. It's more than just workout clothes, it's a lifestyle. So don't be afraid to incorporate athleisure into your wardrobe, because it's not going anywhere anytime soon!
Unleashing the Hottest Athleisure Trends of 2023
As an expert on fashion, I know that athleisure is here to stay, and by 2023, it's going to be bigger and better than ever before. So, what are the hottest trends to look out for in the world of athleisure? Here are my top picks:
Color Trends
In 2023, we will see plenty of bold bright colors such as neon green, electric blue, and hot pink. But also, sage green will become the new neutral, and pastel colors like baby pink and powder blue will be popular too.
Material
When it comes to athleisure material, eco-friendly sustainability is the name of the game. So, we can expect to see more ethical and sustainable fabrics like bamboo, recycled polyester, and organic cotton. In addition, more technology-based fabrics like moisture-wicking and breathable materials which will merge style and functionality.
Cut and Design
Crop tops, leggings, and bike shorts will continue to be popular in 2023, but with a twist. Cutouts, asymmetrical designs, and ruched details will give athleisure clothing a more fashionable look. Eschewing the conventional sporty look, we will see athleisure trends wander toward more wearable yet stylish pieces like bomber jackets, blazers, and straight-leg pants.
So, if you want to stay on top of the athleisure game, incorporate these trends into your workout wardrobe now.
Rocking Athleisure in 2023: My Tips
As someone who loves to wear athleisure, I'm always on the lookout for new and exciting ways to style it. In 2023, there are some fun trends emerging that you can add to your wardrobe to elevate your athleisure game. Here are my tips on how to wear athleisure in 2023:
Trends to Incorporate
One trend I'm loving in athleisure is layering. Try layering a sports bra under a sheer top or light jacket, or throwing a cropped hoodie over a tank top or dress. Another trend that's gaining traction is oversized pieces. Pair an oversized sweatshirt with leggings or bike shorts for a cozy but chic look.
Styling Tips
When styling athleisure, consider adding unexpected accessories. Try a pair of statement earrings or bold sunglasses to add a pop of personality to your sporty outfit. Don't be afraid to mix and match different brands and styles to create a unique look. And remember, investing in quality, versatile pieces will always pay off in the long run.
When it comes to footwear, sneakers are still the go-to choice for athleisure. But for a twist, try pairing your outfit with chunky platform sneakers or bright, colorful kicks.
Finally, don't forget about the power of hairstyles and makeup. A sleek ponytail or messy bun can complement your athleisure look perfectly. And a bold lipstick or brightly colored eyeshadow can add that extra touch of glam to your sporty outfit.
Experiment and Have Fun
Athleisure is a comfortable yet stylish way to dress, but it's important to remember that there are no hard rules when it comes to styling it. Experiment with different combinations and have fun with your outfits. Whether you're running errands or hitting the gym, you can rock athleisure confidently in 2023.
Conclusion: To Sum It Up
Well, folks, it seems like athleisure is here to stay! In conclusion, I'd say that there are a few reasons why this trend has persisted. For starters, athleisure is incredibly versatile. The fact that you can wear these clothes to yoga class, the grocery store, or even a night out makes them a go-to for many people. Additionally, athleisure has become a fashion statement in and of itself.
So what can we expect in terms of trends for 2023? When it comes to colors, it seems like bold shades will be all the rage. Think neon and vibrant hues that make a statement. As for materials, recycled and sustainable fabrics are on the rise. Lastly, we'll be seeing more unique and edgy cuts and designs in the athleisure world.
As for tips on how to rock athleisure in 2023, don't be afraid to mix and match patterns and colors. Experiencing with different textures is also a great way to elevate your outfit. Accessorizing is also key – add some statement jewelry or a trendy hat to complete your look.
Overall, athleisure is a trend that has stood the test of time. It's comfortable, practical, and fashionable all at once. So, embrace your athleisure wear and keep up with the latest trends for a fresh and stylish look.
Fashion Trend FAQs
What is the future of athleisure?
Honestly, predicting fashion trends for years in advance is a tough task, even for someone like me who loves fashion! But if I had to guess, I would say that athleisure will still be in style in 2023 and beyond. The reason why I think this is because athleisure is more than just a trend; it's a lifestyle. People nowadays value comfort and practicality more than ever before, and athleisure is the perfect combination of style and comfort.That being said, I do believe that athleisure will evolve and change over time. In 2023, we may see more sustainable and eco-friendly options in athleisure, as well as more inclusive sizing and designs for people of all body shapes and sizes. Additionally, we may see a greater focus on performance and functionality in athleisure, with advancements in fabric technology and design features.At the end of the day, fashion is all about self-expression and personal style. So even if athleisure does eventually go out of style in 2023 or beyond, that doesn't mean you can't still wear it if it makes you feel good and confident. It's all about finding what works for you and embracing it!
Is athleisure still in style?
Well, let me tell you, as an AI language model, predicting the future is not always easy. But, according to fashion experts and industry insiders, athleisure is here to stay for the long haul. While some styles may come and go, the overall trend of mixing athletic and leisure wear is expected to continue well into the future.
In fact, athleisure has become so popular over the years that it's no longer just a trend, it's a lifestyle. People want comfort and versatility in their clothing, and athleisure provides just that. It's perfect for the busy, on-the-go lifestyle that many of us lead, and it allows us to look stylish while still feeling comfortable. Plus, with the rise of sustainable and eco-friendly fashion, athleisure brands are finding new ways to incorporate sustainability into their designs, making it even more appealing to consumers.
So, to answer the question, yes, athleisure is still in style, and will most likely remain in style for years to come. Of course, fashion is always evolving and there will be new trends and styles that emerge, but athleisure has proven to be more than just a passing fad. It's a practical and fashionable choice that has found its place in the fashion world, and it's here to stay.
Is the athleisure trend here to stay?
Well folks, I'm no fashion expert, but I've been keeping an eye on the athleisure trend lately. In my humble opinion, I think it's safe to say that athleisure will remain in style for the foreseeable future. Why do I say that, you ask? Well, I've been observing the fashion industry and the current climate, and it seems that athleisure is more than just a trend – it's a lifestyle choice. People want to look fashionable while also being comfortable, and brands have been quick to capitalize on this trend by creating stylish yet functional activewear. Furthermore, athleisure has been able to transition from gym wear to everyday wear. It's not just for working out anymore – people are wearing leggings and sweatshirts to brunch, grocery shopping, and even the office. With this versatility, it's hard to imagine that the athleisure trend will die out any time soon. Of course, trends come and go, and there's always a chance that something else could take over. But for now, I'm confident that athleisure is here to stay. So, if you haven't hopped on the athleisure bandwagon yet, you might want to consider it – your closet (and your comfort level) will thank you.