Researching the Right Vendors
Picking out a wedding dress can be an overwhelming experience. You need to find something that looks good and is within your budget. It's important to start by researching the right vendors so that you can find the perfect look for your special day.
To get started, take advantage of online retailers. There are plenty of websites offering dresses at great prices. You can usually find deals on fashion sites like ASOS or Revolve. Shopping around will help you find the best deal.
Don't forget about exploring local stores for dresses too. You might find something special in a bridal shop with a limited selection that can't be found online. Don't forget to ask if they offer any discounts or specials that could reduce the cost.
When looking at different stores, compare prices. A few dollars here or there can add up quickly. Make sure you get the most bang for your buck! Also consider the extra fees associated with the purchase, such as shipping and taxes, when calculating what you're willing to spend.
Research Appropriate Vendors
When looking for the perfect dress on a budget, it's important to research which vendors will be the most affordable. I'm talking online retailers, local stores, and even asking around in your community. You'd be surprised how much deals, discounts, and offers you can find just by staying in the know. When looking at online retailers, check out what kind of return policies they have as well as customer reviews. Local stores, while more expensive, can oftentimes provide better quality dresses or services like alterations.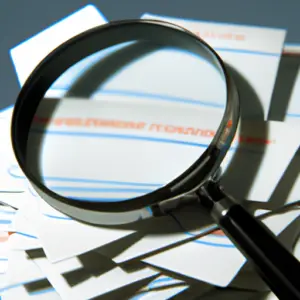 The key here is to compare prices. Take note of all the options, look into sales, and finally make a decision on what best suits your budget. For those who don't mind compromising on their dress, you could go for generic brands or slightly used dresses.
Consider Different Styles and Materials
When picking out the perfect wedding dress, there's more than just style to consider — you also have to think about materials. You want something that'll look amazing but won't break the bank. Finding the balance between these two is key!
It's important to look at what fabrics different gowns are made of. Satin is known for its classic shine, while tulle and chiffon provide an ethereal feel. Taffeta and lace can be pricier, so make sure to weigh your options carefully.
Speaking of options, think about what kind of alterations you're looking for in order to get the best fit. Maybe you'll need to add a hem or remove a couple inches from sleeves or the bodice — if this is the case, talk to an expert who can walk you through it. Doing this ahead of time can save you time and money in the long run.
Shop Early and Take Advantage of Deals
If you're out shopping for a wedding dress, the best thing you can do to stay on budget is shop ahead of time. Not only can you take advantage of end-of-season sales, but you can also avoid rush fees if you give yourself plenty of time. By being proactive in your search, you'll be able to find just what you want on a budget that works for you.
For instance, I once had a friend who wanted a floor-length gown for her wedding. She ended up finding the perfect dress for under $500 but it was a display piece that the store was trying to get rid of. Had she not taken the initiative to start looking early and ask about any deals they may have, she never would have gotten the dress she wanted at such a bargain price!
My advice? Don't wait until the last minute – get out there, do your research, and check out all the deals you can snag along the way. You might be surprised at how much money you can save by shopping around and staying on top of the deal game.
Utilize Accessories to Enhance Look
Welcome, friends! Here we'll talk about the best ways to accessorize your wedding dress to get the look you want on a budget. Let's dive in.
The little details can make all the difference with a bridal gown, so don't skimp here! What kind of shoes should you opt for? Or what about headpieces? The possibilities are endless.
For the glam gal, some sparkly earrings might be just what you need to make a statement. If you're looking for something a bit more subtle, a simple bracelet or anklet could do the trick. And if you're wearing an off-the-shoulder gown, a pair of dangly earrings would add a nice touch.
This is also the time to really go nuts with your veil! The sky's the limit—from beaded edges to lace appliques, there are tons of options out there.
And don't miss out on a headpiece. It's not just for princesses anymore! A crystal headband, a flower crown, or even a tiara (yes, a real tiara!) can create a unique look and bring your whole ensemble together.
No matter what your style is, one thing's for sure: accessories can instantly elevate your look. So don't be afraid to experiment and have fun!
Utilizing Accessories to Enhance Look
I know what you're thinking: buying a wedding dress on a budget is impossible. Well, it doesn't have to be! accessories can go a long way in taking your look from cheap to chic.
From earrings and necklaces to shoes and headpieces, picking out the perfect pieces to go with your dream dress can help you feel like a million bucks no matter where it came from or how much you spent. Depending on the style, different jewelry and shoes can give your outfit an air of luxury that belies its price tag.
Veils, headpieces, and other bridal essentials can also transform your look while remaining subtle enough to keep attention on the dress itself. While you should definitely invest in a quality headpiece or veil in order to add to rather than detract from your look, you can often find great deals if you shop around or at end-of-season sales.
If done right, accessorizing can make a good dress look great—and keep your wallet happy in the process! Just remember to get creative, think outside the box, and don't focus exclusively on the most expensive brands. By following these tips, you can create a wedding dress look that won't break the bank.
Wedding Dress Budget FAQs
How much do most spend on a wedding dress?
I know that the average person spends a pretty penny on a wedding dress, but it's not always necessary to break the bank. There are a few tips I can offer to help you find the perfect dress without breaking the bank.
First off, shop around. Don't just settle for the first dress you see. Take the time to find out what's out there. You'd be surprised at the great deals you can find if you just do a little digging. If you have a specific dress in mind, always ask your bridal shop if they offer any special discounts or promotions.
Second, consider buying a used wedding dress. It may sound crazy, but you can find amazing deals on gently used wedding dresses. You can often find quality used dresses for a fraction of the cost. Just make sure you inspect the dress carefully before buying. Don't forget to check for any damage or stains!
Third, consider renting a wedding dress. This can be an excellent way to save money, especially if you're looking for an iconic designer gown. You can often find a number of rental places online where you can rent designer gowns for a fraction of the cost.
Finally, don't forget to haggle. Most bridal shop owners are open to negotiations, so don't be afraid to ask for a discount. It never hurts to ask!
At the end of the day, the amount you spend on your wedding dress is up to you. Just remember that with a little bit of research and forethought, you can find the perfect dress without breaking the bank. Good luck!
Is it normal to doubt your wedding dress choice?
Absolutely. It's completely normal to second-guess your wedding dress choice. After all, it's one of the most important pieces of clothing you will ever wear — it's only natural to have doubts. And don't worry — no matter how hard you try, there's no way of knowing for sure if you've made the right decision until the day arrives. The best you can do is to take your time and make sure to try on a wide array of styles, so that you can find something that reflects your personality and makes you feel comfortable.
Talk to friends and family for advice, and even consult with a fashion expert. They might be able to provide some insight you hadn't thought of, or help you narrow down options. Also, take into account both practical considerations and your own feelings — be sure to take into account your budget, the weather, fabric choices, and silhouettes, while also focusing on the parts of the dress that make you feel the most beautiful.
The best thing you can do is trust your gut; you should feel good in the dress you choose. If you don't feel right in it, then it's best to move on to the next. You'll know when you find The One!
What type of wedding dress is most flattering?
The most flattering wedding dress is one that flatters the individual body type. It's important to choose a dress that highlights and accentuates the best features of the body while minimizing any perceived flaws. If a bride wants to enhance her curves, then a mermaid-style dress is ideal. If her features are delicate and she wants a romantic look, an A-line or ball gown might be the perfect fit. It's essential to consider the body's silhouette and pick a dress that complements it. Additionally, the bride should strive to find a dress that is comfortable and makes her feel beautiful throughout the entire day.
When dealing with more daring styles, it's best to keep the overall look timeless and classic. Elements such as a lace overlay, high neckline, cinched waist, and a tiny train can give the dress an elegant touch. A bride may want to consider adding a simple yet eye-catching pop of color with an accent, such as a sash or crystal embellishments, to her dress. These touches can be used to draw attention to areas of the body the bride would like to show off.
Finally, when shopping for the perfect gown, it's important for a bride to also consider her venue. What works for a beach wedding may not necessarily be the most suitable for a grand ballroom. The dress should be able to easily adapt to its environment and inspire the same level of grandeur as the venue itself.
tips for selecting a wedding dress on a budget
When it comes to finding a wedding dress on a budget, I'm here to help! Here are my top tips that I've collected from my years of experience:
First, shop around and look for discounts. You don't have to go to a bridal store – browse online, keep your eyes open for sales, and don't overlook second-hand stores. A bit of searching can uncover some great deals.
Secondly, try to buy a dress that's been used. Sure, it won't have the same \