Introduction to Marriage Seminars
Take it from me: A marriage seminar can be one of the best investments you make in your relationship! It doesn't matter if you're just starting out, or been together for years, any couple looking to better connect, understand each other and strengthen their intimacy could benefit from taking a marriage seminar.
But what exactly is a marriage seminar and how can it help? Well, put simply, marriage seminars are workshops designed to provide couples with skills and strategies to improve communication, foster understanding, resolve conflicts and add more passion to their relationship.
A marriage seminar will do more than just provide tips – it'll give you the opportunity to talk openly about issues that exist in your relationship (without judgment), learn practical methods to communicate better and practice resolving conflicts. Above all else, it'll help you and your partner form a stronger bond and create a healthier, happier relationship.
Benefits of Attending a Marriage Seminar
Attending a marriage seminar can have plenty of benefits for couples in any stage of their relationship. If you're struggling to make yours work, there's nothing like getting some expert advice to get over the hump. Here are just a few reasons why it's a good idea to sign up for one.
Improved communication is one of the most common benefits of attending a marriage seminar. Most couples tend to assume they know what their partner is thinking, rather than actually talking and listening to one another. A marriage seminar can help bridge this gap. You'll learn how to understand each other better and how to express your thoughts and feelings clearly to one another. This can be especially helpful if you've been married for a while and are stuck in a rut.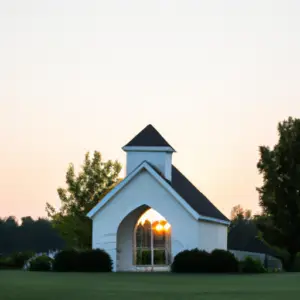 Another great benefit of attending a marriage seminar is increased understanding. Couples find that they learn more about their partner through such classes, which can help them figure out what makes each other tick. This can lead to stronger intimacy and better conflict resolution practices since you both will be better able to understand where the other is coming from.
Perhaps most importantly, marriage seminars can strengthen the bond between two partners. They can become closer and more connected as they learn how to support each other in times of need, how to resolve conflicts, and how to empathize with each other. Plus, it can be fun to attend such seminars with your partner – they can even serve as a shared experience with lasting effects on the marriage!
Varied Types of Marriage Seminars
When it comes to marriage seminars, there's no one-size fits all solution. There are a variety of options available to best suit your needs and relationship. Here are three types of seminars you can consider:
Online Courses
If time or money is an issue, then you might want to look into taking an online course. Some of the courses are free, while others require a small fee. You don't have to leave the comfort of your home or office, as you can access the material and course materials right on your computer or smartphone. This is great for couples who prefer learning at their own pace.
Group Sessions
A group session is the perfect choice if you enjoy a more social environment and engaging with people in real-time. They come in all shapes and sizes, from large groups to intimate sharing circles. Many couples find it helpful and enjoyable to interact with others who share similar struggles and triumphs. It can also be beneficial to hear different perspectives on different topics.
One-on-One Coaching
For couples who need personalized guidance and support, one-on-one coaching is ideal. Unlike group sessions, individual coaching focuses solely on the two of you and provides a safe place to ask questions, dig deeper into specific issues, and develop custom plans. Plus, the coach can recommend actionable steps to help you move forward in your marriage.
How to Find the Right Marriage Seminar
When it comes to finding the perfect marriage seminar, there's no one-size-fits-all solution. Everyone's needs and concerns are different, so you gotta do your due diligence to make sure the program you select best meets your expectations.
My first recommendation would be to spend some quality time researching the plethora of options available. Don't just settle for the first one that pops up on Google – look around and compare different seminars to find which offers the features you're seeking. Doncha know, every little bit of homework can help!
After you've whittled down your list, I'd suggest reading user reviews or testimonials from those who have already taken the course. This will give you a good idea of what it has to offer and if it is up to par with the other programs.
Last but not least, don't forget to factor in cost when choosing a seminar. Quality ain't cheap, so be sure you're getting bang for your buck by doing your research. If you're considering in-person sessions, for instance, you should factor in travel costs as well.
Conclusion
Well, there you have it – marriage seminars can be a real game-changer for any couple. With improved communication, increased understanding, conflict resolution practices, and strengthened intimacy, these seminars can help your relationship reach heights you never thought possible.
The tricky part is picking the right one for you. Do your research and don't be afraid to ask questions. Check testimonials from past attendees, compare costs and make sure the facilitators are qualified. And don't be scared to try something new – with a bit of experimentation, you could unlock an entirely new level of connection with your partner!
So don't wait another second – if you're not happy in your relationship, sign up for a marriage seminar today and watch the magic happen.