Honeymooning on a Budget Unforgettable Destinations
"Honeymoonin' on a Budget: How to Have a Romantic Getaway Without Breaking the Bank"
Hey, lovebirds! So, you're planning your wedding and you want to have an unforgettable honeymoon, but you're also on a tight budget. Don't worry, we've got you covered! A honeymoon is a special time to celebrate your union as a couple and take a break from the stress of wedding planning. It's a time to relax, unwind, and have some fun as newlyweds.
But, did you know that going on a honeymoon has other benefits beyond just being a romantic getaway? Studies have shown that taking a honeymoon can strengthen the bond between partners, reduce stress levels, and improve overall well-being. So, it's definitely worth investing in!
Now, let's dive into how you can plan a honeymoon on a shoestring budget. With a little creativity and some expert advice, you can have a dreamy honeymoon without breaking the bank.
I am super excited to talk about where to go for your honeymoon! This is a no-brainer for me because when my husband and I were planning our honeymoon, we wanted to go somewhere unique, romantic, and affordable. After doing some research, we found some great options that we never would have thought of otherwise.
Affordable options in the United States
If you're on a tight budget, don't worry! There are plenty of beautiful destinations in the United States that won't break the bank. For example, a trip to the Appalachian Mountains is not only budget-friendly, but it's also incredibly scenic and romantic. Another great option is the Finger Lakes region in New York, which is known for its incredible wine trails and stunning waterfalls. If you're looking for something a little more tropical, consider Puerto Rico, which is a U.S. territory and offers beautiful beaches, historic sites, and delicious food.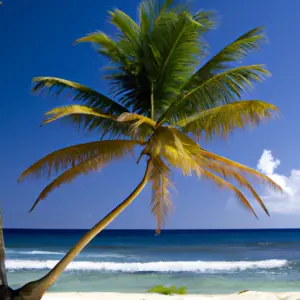 If you're willing to travel further, there are some amazing international destinations that won't cost a fortune. Belize is a great option for couples who love adventure, with opportunities for hiking, snorkeling, and cave exploration. Thailand is known for its beautiful beaches and delicious street food, and it's also an affordable destination for budget-conscious honeymooners. Finally, Portugal is becoming an increasingly popular honeymoon destination, with picturesque cities, stunning beaches, and delicious cuisine all at an affordable cost.
For more ideas on affordable honeymoon destinations, check out this article from Love, Laughter, Happily Ever After. It really helped us when we were planning our honeymoon.
Where to Rest and How to Travel
Now that we've chosen our honeymoon destination, it's time to consider where to rest our heads and how to get around without breaking the bank. Here are some budget-friendly tips:
Accommodation:
Firstly, I recommend checking out Airbnb or HomeAway. These websites offer affordable accommodation options that can offer privacy and comfort. Also, consider hostels, motels, or campgrounds, which can save you money and provide a memorable experience.
Another good option is to search for deals on travel sites such as Expedia or Kayak. Sign up for their email newsletters, so you can be notified when they have flash sales or discounts on accommodation options. A final option is to stay with family or friends if possible.
Transportation:
Instead of renting a car, consider taking public transportation or walking. Taking buses, trains, or subways is usually much cheaper than renting a car or taking a taxi. Also, walking is an excellent way to explore your destination and discover hidden gems. If public transportation isn't an option or isn't convenient, consider renting a bike or scooter.
Another way to save money on transportation is to take advantage of ride-sharing apps such as Uber or Lyft. Be sure to check for promotions and discounts before booking your ride.
Overall, there are many ways to save money on both accommodation and transportation while still enjoying a fantastic honeymoon. Do your research, compare prices, and don't be afraid to get creative and try new things. With these tips in mind, you'll have more money to spend on memories that will last a lifetime!
Go Wild on Activities and Attractions!
Now that you've picked your honeymoon destination and sorted out your accommodation and transport, it's time to start planning some fun activities and attractions while you're there. Here are some tips to help you make the most of your budget.
Find Budget-Friendly Activities
One of the best ways to save money on activities is to look for budget-friendly options. You can go for a hike in a nearby national park, explore a local beach or go for a bike ride around the city. If you're looking for something more adventurous, you could try bungee jumping, snorkeling or rafting, which are often available at discounted rates during the off-season.
Another idea is to take advantage of any free events that may be happening in the area. Check out local community calendars, which are often available online, to see what's going on. You can attend concerts, art shows, festivals, and more, without spending a dime!
Find Free or Discounted Attractions
Many popular attractions offer discounted rates or even free admission at certain times of the day or week. For example, some museums have free admission on the first Sunday of every month, or offer discounted rates for students or seniors. Some theme parks offer half-price tickets during the off-season, or have special deals for families.
Another way to save money on attractions is to look for bundle deals. If you plan on visiting multiple attractions, see if there are any deals that allow you to purchase tickets for several attractions at a discounted rate. Also, be sure to check if your hotel offers any discounts or coupons for local attractions.
Remember, your honeymoon is all about relaxation, adventure, and creating once-in-a-lifetime memories with your partner. With a little creativity and some strategic planning, you can enjoy a fabulous honeymoon without breaking the bank!
Planning an Unforgettable Honeymoon on a Shoestring Budget
When it comes to planning a honeymoon on a shoestring budget, it's important to prioritize. While splurging on luxurious accommodations and extravagant activities may sound tempting, it's important to remember that the most important aspect of a honeymoon is spending quality time with your partner.
To save on costs, consider affordable destinations both in the United States and internationally. Do your research ahead of time and compare prices for accommodations and transportation. Look for hidden deals and discounts, and don't be afraid to ask for a better deal.
When it comes to choosing activities and attractions, focus on experiences that fit within your budget. Free or discounted attractions like museums, parks, and festivals can provide a memorable and meaningful experience without breaking the bank.
Remember, the goal of a honeymoon is to celebrate your love and make memories that will last a lifetime. With a little creativity, flexibility, and savvy planning, you can plan an unforgettable honeymoon on a shoestring budget.