Unique and Affordable Honeymoon Ideas
Unique and Affordable Honeymoons: Why They're a Must
Picture this: You've just tied the knot with the love of your life, and now you're ready to take a well-deserved break from the chaos of wedding planning. That's where the honeymoon comes in. A honeymoon is a chance to relax, unwind and celebrate the beginning of a new chapter in your life. But here's the thing, honeymoons can be expensive. And let's face it, not everyone has an unlimited budget.
That's why finding unique and affordable honeymoon ideas is a must. You don't want to go into debt for a week of relaxation. Instead, it's important to find ways to cut costs without sacrificing quality or adventure.
But don't worry, I've got you covered. In this post, I'll be sharing 10 affordable honeymoon ideas that will take your breath away. From a road trip in the US to island hopping in Greece, you'll be sure to find something that speaks to you. So, let's get started!
10 Affordable Honeymoon Ideas That Won't Break Your Bank
Hey there lovebirds!
Are you on a tight budget but still want to have a memorable honeymoon? Well, you've come to the right place!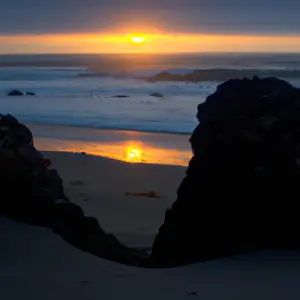 In this article, I'm going to share with you 10 affordable honeymoon ideas that will not only save you money but also create unforgettable memories.
Road Trip in the US
Why not hop in a car, put the top down, and enjoy the beautiful scenery of the US? You can start from your hometown and explore small towns, national parks, and iconic landmarks like the Grand Canyon or the Golden Gate Bridge.
Beach Getaway in Costa Rica
If you want to soak up some sun and feel the sand between your toes, Costa Rica is the perfect destination for you. With its crystal-clear waters, lush rainforests, and exotic wildlife, you'll have the time of your life.
Camping in the Pacific Northwest
The Pacific Northwest is a nature lover's paradise. You can enjoy camping under the stars, hiking through stunning landscapes, and boating on serene lakes. You'll feel like you're in a fairy tale!
Wine Country Tour in Italy
If you're a wine enthusiast, Italy is a must-visit destination. You can explore the rolling hills, vineyards, and wineries of Tuscany, taste some of the world's best wines, and indulge in delicious Italian cuisine.
Bed & Breakfast in Ireland
Ireland is a charming and romantic destination. You can stay in cozy bed and breakfasts, explore breathtaking castles and gardens, and sip on a pint of Guinness in a local pub.
Cruise to Alaska
Alaska is a land of glaciers, mountains, and wildlife. You can take a scenic cruise through the Inside Passage, see majestic whales and eagles, and hike on a glacier.
City Exploration in Tokyo
Tokyo is a vibrant and futuristic city that will make you feel like you're in a sci-fi movie. You can explore its colorful neighborhoods, visit its iconic landmarks like the Tokyo Tower and the Shibuya Crossing, and eat delicious sushi and ramen.
Island Hopping in Greece
Greece is a land of ancient myths, crystal-clear waters, and picturesque villages. You can hop from one idyllic island to another, visit historic landmarks like the Acropolis and the Parthenon, and savor some of the world's best Mediterranean food.
Safari Adventure in Tanzania
Tanzania is a wildlife enthusiast's dream destination. You can go on a safari and see magnificent lions, elephants, and giraffes, climb Mount Kilimanjaro, and relax on its stunning beaches.
Mountain Escape in New Zealand
New Zealand is a breathtakingly beautiful country with stunning scenery and friendly people. You can explore the majestic mountains, go hiking or skiing, and enjoy the country's lively culture.
These are just a few ideas for budget-friendly honeymoons. Remember, the key is to focus on what matters most to you as a couple and to create unforgettable memories together.
If you want to know more about these ideas and how to plan an affordable honeymoon, check out this resource for more information.
Happy travels!
Conclusion: Make Your Honeymoon Unforgettable
So, there you have it! Ten affordable honeymoon ideas that will make your special trip unforgettable. These honeymoon ideas offer a mix of relaxation, adventure and cultural experiences. Remember, the key to having an amazing honeymoon is to make sure it's personalized to you and your partner's interests and preferences.
Don't be afraid to think outside of the box when planning your honeymoon. Consider unique destinations or activities that you both have always wanted to try. By doing this, you'll create lasting memories that will be cherished forever.
Lastly, don't forget to research and plan ahead of time to avoid any stress during the trip. Utilize online resources and travel agents to help with booking accommodations, transportation and activities.
Overall, your honeymoon should reflect the love and connection you have with your partner. So, take the time to plan a trip that is not only affordable but unique and unforgettable.
Happy honeymooning!