Choosing an Affordable Wedding Reception Venue
Get the Shindig of Your Dreams!
Hey there! I'm so happy you stumbled upon my blog. I'm here to help you navigate the wild world of event planning. Whether you're throwing a birthday bash, a wedding ceremony, or a corporate extravaganza, finding the perfect venue can be a daunting task. But don't worry, I've got you covered!
The first step to planning any event is figuring out exactly what you need. You'll want to start by setting a budget for your venue. This will help you determine what kind of options you have available to you. From there, you'll want to consider the size of the venue. Will you need a big space for a large number of guests, or something more intimate for a smaller gathering?
Once you have your budget and size requirements in mind, it's time to start thinking about style. Do you want something classic and elegant, or a more casual and modern vibe? And of course, it's important to consider the location. Do you want something close to home, or are you willing to venture further out for the perfect spot?
Now that you've established your needs, it's time to start researching venues. Don't be afraid to ask around and get recommendations from friends and family. You can also check online resources like Yelp and Google for reviews and photos of potential spots. And most importantly, be sure to visit any venues you're seriously considering. It's important to get a feel for the space and make sure it's the right fit for your event.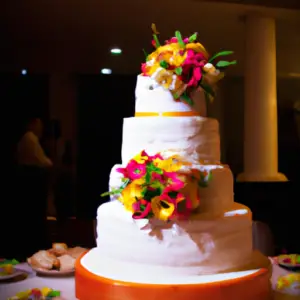 Finally, when it comes time to make a decision, be sure to compare costs and prioritize your needs. Remember, this is your event, and it's important to find the venue that feels right for you. With these tips, you'll be well on your way to planning the shindig of your dreams!
Figuring Out What I Want from a Venue
So I'm planning an event and I need a venue. But how do I know what kind of venue I'm really looking for? I've gotta define my needs so I can narrow down my options. Here's what I'm thinking:
Setting a Budget
First things first, I need to figure out how much money I can spend. I don't want to fall in love with a venue I can't afford. Gotta stay within my means!
Deciding on Size
Next up, I need to know how many people I'm expecting to invite. Is this going to be a big shindig with everyone I know, or just a small gathering of close friends? The size of the venue will depend on the number of guests I'm hoping to have.
Choosing a Style
What kind of vibe do I want for my event? Do I want it to be formal and fancy, or casual and laid-back? The style of the venue will help set the tone and atmosphere for the entire event.
Picking a Location
Where do I want this event to take place? In my hometown or somewhere new and exciting? Near a lake or in the middle of the city? The location is important because it can affect who can (and wants to) attend.
Once I have a clear idea of what I'm looking for in a venue, it's time to start researching. I'll ask around, check online resources, and even visit potential venues in person. Then I'll compare costs and prioritize my needs to make the final decision.
Hey, guys! It's time to dive into the exciting task of finding the perfect wedding venue! This is arguably one of the most important wedding planning tasks because it sets the tone for the entire event. Before we start, don't forget to check out these affordable wedding reception ideas, to make sure we stay on budget. Now let's get started with step 3: Researching Different Venues.
Defining Your Needs
Before we start researching venues, it's important to define our needs to make our search more efficient. We need to consider our budget, size, style, and location.
First, budget is a major factor in making this decision. We don't want to break the bank on the venue and be left without funds for other important elements of the wedding.
Second, size is important. We need to make sure the venue can comfortably accommodate all of our guests and our desired floor plan.
Third, the style of the venue is crucial in creating the ambiance we want for our big day. We want a venue that matches the overall theme and feel of our wedding.
Last but not least, location is a big factor because it affects transportation and accessibility for our guests.
Researching Different Venues
Now that we know our needs, it's time to start researching different venues. Here are some tips to help make our research more effective:
First, ask around! Talk to friends and family who have planned a wedding before. They may have insider knowledge and recommendations that could be helpful.
Second, check online resources like wedding blogs, review sites, and social media. Reviews from past brides and grooms can provide valuable insight into potential venues.
Third, visit potential venues in person. Pictures online can be deceiving, so it's important to see the venue in person to get a true feel for the space.
Making the Decision
After researching and visiting different venues, it's time to make a decision. Here are some tips to help:
First, compare costs. Don't forget to factor in any additional fees or taxes that might not be included in the advertised price.
Second, prioritize our needs. Make sure our chosen venue can accommodate all of our needs before considering any nice-to-have features.
Conclusion
Choosing the right wedding venue can be overwhelming, but with careful research and planning, we can find the perfect match. Don't forget to keep our budget, size, style, and location in mind throughout the process. Happy venue hunting!
Making the Decision
Finally, it's decision time! After researching different venues and assessing my needs, I need to make a decision. First, I compared the costs of each venue from my budget list. Then I prioritized what I needed most, such as location and style, over what I wanted, like decorations and amenities. It's time to weigh the pros and cons of each and decide which one is the best fit for me.But wait, before jumping into the decision, I need to consider some expert advice. I talked to my event planner, and she suggested prioritizing the guest list. I need to choose a venue that can accommodate all of my guests comfortably. Additionally, she recommended evaluating the venue's reputation, contracts, and safety measures. It's important to ensure that the venue aligns with my values and meets all my requirements.Overall, making a decision can be stressful, but it's an essential step in the planning process. Don't rush into it! Take all the time I need to make sure I'm choosing the right venue for my event.
Wrapping It Up: All Set For Your Venue Choice
Phew, we have come a long way on the journey to finding your perfect event venue. To summarize, we started by setting your requirements, such as budget, size, style, and location. Then we moved onto researching different venues, ask around, checked online sources and paying real visits to potential venues. Finally, it's decision time. Make a comparison between costs and what you really need in terms of amenities provided at each site. Some essential features can be prioritized over others, so do it as it suits you. Remember that you have a clear idea of what you need for your event's success, so pick a venue that will make your guests feel welcome, impressed, and comfortable. You will provide memorable experiences for your guests and always have a great story to tell when looking back on your event. Now that you're all set for your venue choice, get excited about planning your event. As hostesses say, "let's get this party started!"