Deciding on the Type of Registry
When it comes to budget-friendly wedding gift registries, there ain't no right answer. You could opt for a traditional registry at your favorite store, or you could go with something more modern like an online crowdfunding site. But whatever kind of registry you choose, you'll want to make sure that it fits your budget, style and needs.
When deciding between the different types of registries, there are a few things to consider. For traditional registries, usually you'll have to pick out items from one particular store. That means you'll be limiting yourself to what that store offers in terms of selection, quality and pricing. On the plus side, you can expect some discounts from the store for registering, as well as free shipping for certain items.
Online crowdfunding registries are another option. These are great for couples who want to register for smaller items, experiences, or even contributions to a honeymoon fund. They also give guests more flexibility in terms of both quantity and price range. However, it is important to note that some crowdfunding fees may apply.
So when choosing a registry type, you need to ask yourself what works best for you and your partner. Each option has its pros and cons, so it's important to weigh them carefully before making a decision. In most cases, choosing the right type of registry comes down to personal preference, but if you do some research you can find the perfect fit!
Thinking About What to Include in the Registry
Creating a budget-friendly wedding gift registry involves way more than just picking out items. To really make the most of your registry, you need to be mindful of what you include and why. Here are a few things to keep in mind:
General Guidelines for Selecting Items: Start by selecting items that may become part of your everyday life post-wedding. Consider practical items like kitchen gadgets or bedding sets over smaller knick-knacks. Also, don't be afraid to add a few pricier, higher quality items. Guests will appreciate having options at different price points.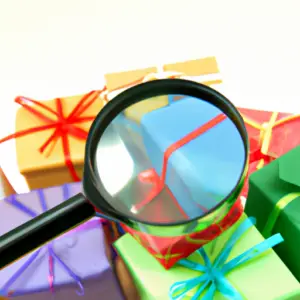 Focus on Quality Over Quantity: Remember, gifts are meant to be meaningful, not just expensive. Telling guests exactly what you would like can be intimidating. Instead, focus on quality over quantity. For example, you could pick out an upgraded set of china rather than twenty individual plates. These special pieces will last a lifetime!
At the end of the day, your wedding gift registry should reflect who you are as a couple. Keep these guidelines in mind while selecting items and you'll be sure to create something uniquely you.
Where to Create Your Registry
Puttin' together a budget-friendly wedding gift registry as a couple can be a real challenge, but it don't have to be. I'm gonna break down the best place for you to register that won't break the bank.
Obviously, you gotta look at popular online retailers. They usually offer discounts, free shipping, and good customer service. These spots have a ton of options too, so you can get what you need quicker. Amazon, Zola, and Etsy come to mind as great places to register.
You wanna shop around, though. Don't just settle for the first retailer you find – see if you can score better deals somewhere else. Coupons and promo codes are your friends 'cause they can save you serious cash. Sites like RetailMeNot and Groupon are great for finding discounts 'round the web.
It's worth considering some off-the-beaten-path options like registering for experiences or crowdfunding sites like GoFundMe. You might even check out some local boutiques and shops to get one-of-a-kind items that you couldn't find online. Oh, and don't forget to set up a honeymoon fund!
Over time, you'll learn what works best for you as a couple. Maybe try a few avenues to start and adjust after you get the hang of things. Do your research and trust me, you're gonna come away with an awesome registry without breaking the bank.
Conclusion
Creating a budget-friendly wedding gift registry doesn't have to be daunting! With the right considerations and some expert advice, you can create an amazing registry for your special day.When deciding on the type of registry, consider what works best for you and your future spouse. Don't forget to focus on quality over quantity when selecting the items for your registry. Lastly, online retailers are great options to set up your registry, but don't forget to look around for deals or special offers.
Remember, when it comes to finding the perfect budget-friendly wedding gift registry, it's all about compromise. You don't want to skimp on the quality of the items, nor do you want to spend too much money. A lot goes into planning and budgeting for a wedding, so make sure to plan ahead and allocate enough funds for creating a registry that suits your needs.
There you have it: the tips and tricks of creating a budget-friendly wedding gift registry without breaking the bank! Now get out there and start gathering those perfect gifts for your big day.
Wedding Gift Registry FAQ
What do you put on your wedding registry when you have everything?
Although it might seem counterintuitive, when you have everything, you can still create a wedding registry, and there's actually quite a bit you can add to it! For starters, you can look into experiences like spa days, cooking classes, or wine tasting trips. Or, you can add items that you can use together as a couple, like a set of fine china, a set of crystal glasses, or a nice painting that you can both admire. You could also look into something like a donation registry, where guests can donate to a charity or organization that is meaningful to you. Finally, if you don't care about things, you can also add services like a professional organizer, home cleaning, a landscaper, or a personal chef.
Whatever you choose to add to your wedding registry, make sure it reflects the two of you and your interests. You don't have to simply add the latest and greatest items that everybody else is asking for. Make it unique and special to you! After all, it's your wedding and your registry. So, get creative and find something that reflects your commitment and values as a couple.
Is it tacky to not give a wedding gift?
In my opinion, it depends on the situation. If the couple is a close friend or family member, it's expected that you give them a wedding gift. It's a considerate gesture toward them and it shows that you care and that you're celebrating their special day with them. On the other hand, if you're unable to attend the wedding due to distance or other factors, it may not be expected of you to give a gift. In that case, it might be more appropriate to send a heartfelt card of congratulations and your best wishes for their future together.
That being said, a wedding is a big event and a gift is a nice way to show your support. Even if it's something small and inexpensive, it's a way of recognizing that you acknowledge the marriage and that you're happy for the couple. A small token can still be meaningful. In the end, I think that a wedding gift is always a good idea and it isn't something that should be taken lightly.
Is it rude to buy a gift not on the registry?
It all depends on the situation. With some events, like a wedding, it's a good idea to stick to the registry, as the couple is likely to have many of the same items in mind. But if you have a close relationship with the recipient and have a good idea of what they'd like, it's not necessarily rude to buy something that isn't on the registry.
That said, it's important to think about how the gift might be received. Is it something the recipient will appreciate and use? Is it thoughtful and within your budget? And if you choose something that isn't on the registry, make sure to include a note explaining why the gift was chosen.
All in all, it's not necessarily rude to buy a gift not on the registry, but it's important to take into consideration the relationship you have with the recipient and make sure the gift is something they will appreciate. If thought and care is put into the gift, it's likely to be well-received no matter what the item.
ideas for a budget-friendly wedding gift registry
If you're looking for a budget-friendly wedding gift registry, I've got a few ideas for you to consider. First, shop at thrift stores for unique finds that won't break the bank. Think outside the box and be creative – there are so many one-of-a-kind items that can be purchased for a fraction of the cost of traditional gifts. Second, choose items that you'd use more than once. Kitchen appliances, towels, and kitchen utensils are all relatively inexpensive and will be used long after the wedding. Third, consider hosting a potluck lunch or dinner in lieu of a gift registry. Invite family and friends to bring a dish, or even just a cake or dessert, that everyone can enjoy. Fourth, if you're able to, think about donating to a charity in lieu of a gift registry. This is a great way to pay it forward and support a cause that you care about. Finally, remember that your wedding is about celebrating your love and the commitment you've made to one another. A personal touch like a scrapbook of your journey together or a homemade photo album is often the best budget-friendly gift of all.