2023 Athleisure Trends to Watch Out For
Hey there, fitness enthusiasts and trendsetters! Today, we're talking about the hottest fashion craze that's taking the world by storm: athleisure. If you haven't heard of it yet, athleisure is a mashup of athletic wear and leisurewear that's all about comfort, functionality, and style. Whether you're hitting the gym, running errands, or hanging out with friends, athleisure lets you look and feel your best while staying active and on-trend.
So why is athleisure so popular? Well, for one thing, it's perfect for our fast-paced, 24/7 culture where people are always on the go. Athleisure lets you transition seamlessly from workout to work to play without sacrificing your comfort or style. Plus, with more and more emphasis on wellness and self-care, people are looking for ways to incorporate healthy habits into their daily routines. And what better way to do that than with a fashion trend that encourages you to stay active, healthy, and stylish?
If you're ready to jump on the athleisure bandwagon and find out what all the hype is about, then keep reading for our expert tips on the top trends to watch for in 2023 and the must-have pieces you need to add to your wardrobe. And if you're still not convinced that athleisure is here to stay, check out this article on Love, Laughter, Happily Ever After for more insider insights.
Get ahead of the game: Athleisure Trends for 2023
So, let's talk trends. As an avid athleisure enthusiast, staying ahead of the game is important to me. Athleisure isn't just a trend, it's a lifestyle, and as we head towards 2023, it's only getting better. Here are the top trends to keep an eye on:
Color Palette
Neon is definitely here to stay but with a twist. Expect to see bright pops of neon, combined with bold earthy tones like dark green and burnt orange. Gone are the days of sticking to one or two colors – mix and match to your heart's content!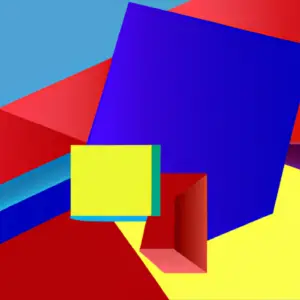 The fabrics you'll see in 2023 will be lightweight, breathable, and eco-friendly. Look out for sustainable options like hemp and bamboo. Designers are also experimenting with new textures like ribbed and waffle knits, adding a cozy twist to your activewear.
Styles
The focus is on comfort and versatility, so think oversized and relaxed silhouettes. Maxi-dresses are making a comeback, as well as halter-neck tops and cargo-inspired joggers. Trust me – you'll be able to wear these pieces straight from the gym to brunch.
The key to nailing athleisure style is to have fun and experiment with different pieces. Try out these trends and see how they work for you. Don't be afraid to mix and match, layer, and accessorize to truly make the trend your own.
Top Athleisure Pieces to Add to Your Wardrobe
As someone who practically lives in athleisure wear, I can tell you that the right pieces can make all the difference in both style and function. Here are my top picks for must-have items in your athleisure wardrobe:
Leggings
Let's face it, leggings are a staple in any athleisure outfit. But it's important to find the right pair that will not only look great but also provide the support and comfort you need. Look for leggings made with high-quality materials like compression fabric or moisture-wicking technology. And don't be afraid to play around with patterns and colors to add some personality to your look.
Sports Bras
A good sports bra is essential for any physical activity, but it can also be a statement piece in your athleisure ensemble. Find a bra that not only fits well but also has unique details like cutouts or interesting straps. And don't forget to consider the level of support you need based on your workout routine.
Shorts
When the weather heats up, shorts are the way to go. Look for styles that flatter your body and provide enough coverage for your comfort level. You can also choose from a variety of fabrics like mesh or cotton to change up the look and feel of your outfit.
Tops
Whether you prefer a loose tank or a crop top, there are endless options for athleisure tops. Look for tops with interesting details like mesh or cutouts, or opt for a simple yet classic style. And don't forget about layering options like jackets or pullovers for added warmth and style.
Overall, choosing the right athleisure pieces can make your wardrobe more versatile, comfortable, and stylish. Plus, you'll always be ready for a workout or a quick errand run.
Accessorizing my Athleisure Look: Top Picks for 2023
As someone who loves the flexible and functional nature of athleisure, I'm always looking for new ways to elevate my workout wardrobe. Luckily, there are plenty of accessories to choose from that can take any athleisure outfit to the next level. Here are my top picks for 2023:
Sneakers:
A good pair of sneakers can make or break an athleisure outfit. In 2023, colorful and chunky sneakers are set to be in style. Not only do they add a pop of color to any outfit, but they are also comfortable and perfect for running around town. Plus, they can easily transition from the gym to a coffee date with friends.
Bags:
A stylish and functional bag is a must-have for any athleisure enthusiast. Crossbody bags and backpacks will continue to be in trend in 2023. Look for styles that have multiple pockets and compartments to keep your workout essentials organized. Opt for fun colors or prints to inject some personality into your look.
Hats:
Adding a hat to your athleisure look is a great way to shield your face from the sun and add a touch of style to your outfit. In 2023, bucket hats and visors will be popular choices. Look for styles in neutral colors or bold prints that match your athletic wear.
These are just a few of the many accessories that can take your athleisure look to the next level. Whether you're rocking a sports bra and leggings, or shorts and a tank top, adding a few key accessories can make all the difference. So, don't be afraid to get creative and mix and match different pieces to find looks that work for you!
Ready to Get Your Athleisure On?
Now that we've explored the top trends for 2023 and the most popular pieces and accessories, it's clear that athleisure isn't going anywhere anytime soon. If you haven't already jumped on the bandwagon, now is the perfect time to do so. Not only is it comfortable and stylish, but it's also a versatile trend that allows you to go from the gym to the streets seamlessly.
So why wait any longer? Start by incorporating some of the predicted trends into your wardrobe, such as bold colors, unique textures, and flattering silhouettes. Don't be afraid to mix and match different pieces to create a look that's all your own.
Make sure to stock up on essentials like leggings, sports bras, shorts, and tops, and accessorize with trendy sneakers, bags, and hats. Remember, athleisure is all about effortless style, so focus on comfort first and foremost.
In conclusion, athleisure is a trend that's here to stay, and for good reason. It's comfortable, stylish, and versatile, making it the perfect choice for anyone on the go. So go ahead, get your athleisure on, and join the millions of fashion-forward individuals who have already hopped on this trend.