What Is a Wedding Planner?
As a bride or groom, planning your wedding can be a daunting and overwhelming task. Let's face it–it ain't no walk in the park! That's why it is so important to consider hiring a professional wedding planner. But what exactly is a wedding planner?
A wedding planner is someone who helps couples coordinate all of the details that go into making their wedding day a success, from vendor selection and coordination to budget management and more. They come in many forms: some work as part of a large company while others are independent consultants. Some specialize in specific areas like destination weddings, religious ceremonies, or floral design, while others provide comprehensive services from start to finish.
The key to finding the best wedding planner for your day is understanding their qualifications and certifications. Most planners have experience working with couples before and will be able to handle any potential problems that may arise. Additionally, they should be able to bring valuable ideas to the table on how to make your wedding day unique and special.
The Advantages of Engaging a Wedding Planner
Wedding planning can be super intimidating, so it's natural to consider enlisting the help of a professional wedding planner. If you're feeling overwhelmed, hiring a pro can take a lot off your plate and free you up to enjoy all the fun parts of getting hitched. Here's a look at some of the benefits of working with a wedding planner.
When it comes to tying the knot, you want it to be picture-perfect. From the venue to the vendors to coordinating all the festivities, there's no doubt that planning a wedding can be overwhelming. A great way to simplify everything is to hire a pro – an experienced wedding planner who knows the ins and outs of bringing your big day vision to life.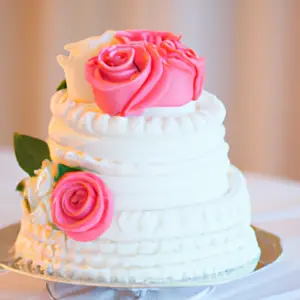 A wedding planner offers customizable services tailored to your needs; they can help with as little or as much as you need. From start to finish, they have the know-how and resources to handle every last detail, from scouting venues to ensuring everyone RSVPs on time. Plus, they have access to exclusive deals and discounts no ordinary bride can score.
Perhaps the best thing about working with a wedding planner is that stress management comes built into the package. As the bride, you don't have to worry about the details. That's the job of the wedding coordinator! They'll manage all communications between vendors and work their magic to keep you on track and within budget. Working with a wedding planner can give you peace of mind that your special day is in capable hands.
Not sure where to start? Take a deep breath and check out our list of questions to ask when you interview potential planners. Creating a dream wedding doesn't have to be a nightmare – get the help you need and make it one heckuva hoorah!
Research and Interview Potential Planners
I'm all about the research when it comes to choosing the right wedding planner! There's no better way of finding the perfect fit than taking the time to interview potential planners. Sure, you could just go with the first one you come across – but why take the chance?
My advice is to make a list of questions before your interviews. Questions like: What types of weddings do you specialize in? What is included in your packages? How many weddings have you planned? How much experience do you have in the field?
Take notes on each candidate's answers and jot down any thoughts and impressions you have too. All this info should help you narrow down your search and make an informed decision.
Also, remember to ask for references and take the time to talk to some of their previous clients. There's no better way to get a feel for how they work and how satisfied their customers were with the job they did.
Evaluating the Services Offered by Your Wedding Planner
Choosing a wedding planner is an important decision, and considering the services they offer is key. The best planners are the ones who take a flexible approach to your day. Some things you should look out for when evaluating their services include:
Customizable packages.
The ability to create unique environments.
Careful attention to detail.
Clear communication.
A strong understanding of your budget.
When interviewing potential planners, be sure to ask about any additional services that may be available beyond the basics. A great planner will have creative ideas tailored to your budget and vision. Get an understanding of event design and styling fees, extra staffing costs, and other potential fees.
You also want to talk about their willingness to work with vendors that you've already chosen. Many planners have preferred vendors or have recommendations, but it's important to make sure that there's some flexibility in terms of who you can use. If you feel like the planner is trying to push their own preferences on you, it might be time to find someone else.
Finally, it's essential to ensure that your planner is well organized and reliable. Ask questions like 'How do you keep track of the details?' or 'What methods do you use to communicate with clients (like email, texting, phone calls)?'. You need to feel confident that your planner will be able to handle all the details of your special day and won't let you down!
Cost Considerations
When you're planning a wedding, it's important to keep cost in mind. It's easy to go overboard and inadvertently break the bank. That's why it's so important to carefully consider how much money you want to spend before you start committing to vendors and services.
Working with a wedding planner can actually help to minimize your costs. Because planners are often connected with various vendors, they often have the ability to get discounted rates that someone without connections would not be able to access. They can also help you prioritize your budget and make sure that the funds are allocated towards the areas where it counts. Ultimately, working with a planner can save you money in the long run!
It's still critical to understand what you'll be paying for when it comes to hiring a wedding planner, though. Different planners will have different fee structures, so it's important to do your research. Are they charging by the hour, or is it a percentage of the overall wedding budget? What services are included in their fee, and what might require an additional fee? These are all questions to investigate before entering into any kind of arrangement.
Additionally, think about how much time you can realistically dedicate to the planning process. If you don't have the time to sort out even the basics yourself, then a wedding planner may be a great option. If you have enough free time but need help staying organized and managing all the details, a planner may still be helpful. It all depends on what you need and what you're comfortable spending. After all, every penny counts!
Communication with Your Planner
It's essential that you and your wedding planner communicate regularly throughout the wedding planning process. After all, they are a key partner in making sure your dream wedding comes together without complications! A great way to start off on a positive note is to schedule an initial meeting or two to discuss what you're looking for, how they can help,their rates, their experience and their availability. This will give you an opportunity to get to know each other on a more personal level and establish a professional relationship.
On top of that, maintaining regular communication is key. Once both of you agree to go ahead with the process, make sure you keep them in the loop about all the plans and changes so that nothing gets overlooked. You and your wedding planner should have an open line of communication where either one can ask questions, provide suggestions, and be aware of each other's needs in order to smoothly execute your event.
The goal is to gain each other's trust and respect – after all, they'll be working closely with you to plan one of the most important days of your life! Try to be flexible and understanding when it comes to communication. There may be times when they're busy or unresponsive due to other commitments, but that doesn't mean you should lose patience. Just keep in mind that even though it's stressful, weddings don't happen overnight!
The bottom line is: don't be afraid to speak up! Whether it's asking questions, giving feedback, or brainstorming ideas – your wedding planner is there to help create your perfect day, and you should feel comfortable communicating openly and honestly with them. And if something isn't quite right, be vocal about it – your wedding planner should understand that your big day is a once-in-a-lifetime event, and that you want it to be as stress-free as possible.
Finalizing Your Choice: Advice From an Expert
As your big day draws near, it can seem like too much of a daunting task to figure out which wedding planner to hire. That's why I'm here—to help you make the final decision on who will be in charge! One thing that you should always keep in mind is that, ultimately, this is your day. Sure, a wedding planner can provide valuable insight and assistance, but at no point should you feel pressured into making a choice without feeling completely sure that it's the right one.
Before you make your final decision, take some time to really get to know your options. Ask around and talk to others who've hired wedding planners in the past; they might have useful advice on how to pick between different vendors. If possible, speak directly with your top choices and ask questions about their services or their past experiences. Even if the conversation is intimidating, it's worth doing to ensure that the person you choose can do the job right.
Cost should also play a role in your decision. Wedding planners tend to work on a per-hour basis, so be sure that you're comfortable with the price tag. After all, it's all fun and games until the bill comes due! Just try to bear in mind that you usually get what you pay for, and that more expensive services may include better quality.
Finally, think about communication. Being able to effectively communicate with your wedding planner is key to making sure everything goes according to plan. It's important to make sure that the two of you are on the same page, and that they're actually listening to your needs and concerns. Ideally, they should be approachable and willing to meet up or discuss things over the phone if needed.
Whew! I know that choosing a wedding planner can seem overwhelming, but it doesn't have to be. Keep these considerations in mind when narrowing down your choices, and I'm sure you'll find the perfect fit for you. Good luck!
Conclusion
Hiring a wedding planner can be an overwhelming process. But with the right guidance, you can find the perfect planner for your special day. Take some time to do research, ask questions, evaluate services, and consider costs. Once you've narrowed down your list, get to know each planner and communicate openly with them. Then, when you're sure that you've found the person who aligns with your vision, you'll be able to finalize your choice with peace of mind.
From organizing vendors to tracking the budget, wedding planners are invaluable assets when it comes to planning your big day. Don't be afraid to go out of your comfort zone — because this is something you can't afford to skimp on! Investing in the right person can make all the difference when it comes to throwing a truly unforgettable wedding. So don't forget: communication is key, and trust your gut.
FAQs About Weddings
What is the difference between a wedding planner and a wedding designer?
A wedding planner is essential for the success of any event, from the initial planning all the way through the big day. Their primary responsibilities are to handle logistics and coordinate vendors. They are in charge of making sure everything goes according to plan, and that all is taken care of before the big day.A wedding designer, on the other hand, is responsible for turning your vision into a reality. They work with you to create a look, a feeling, and an atmosphere that is uniquely yours. The designer takes on the task of crafting the overall look and feel of the event, from the linens and lighting to the flowers, table settings, and decor.At the end of the day, it's important to remember that a wedding planner and a wedding designer both have their own set of skills, and there is a place for each one on your wedding day. A wedding planner can help you execute your plan with precision and organization, while a wedding designer can help turn your dream into an enchanting experience.
What is the difference between an event planner and a wedding planner?
As someone with a lot of experience in the event planning and wedding planning fields, I can tell you that while they both involve organizing an event, they are quite different. An event planner is typically responsible for organizing conferences, trade shows, and other large-scale events, while a wedding planner is focused on a single event: a wedding.
A good event planner needs to be able to coordinate multiple vendors, organize multiple presentations and ensure that the event runs smoothly. They are usually hired to create the overall event experience, from the initial concept to the final cleanup. A wedding planner, on the other hand, is more focused on the wedding-specific details, such as the venue, the catering, the decorations and the music.
Event planners must also stay up to date on the latest trends in their field, whereas wedding planners need to be well-versed in the traditional wedding customs and etiquette. They must also be adept at dealing with difficult family dynamics and managing the expectations of the bride and groom. What's more, a good wedding planner has a great eye for detail and impeccable organizational skills.
So, when it comes down to it, event and wedding planners have very different jobs. One focuses on the big picture, while the other is responsible for creating an experience that is personalized and tailored to the specific desires of the bride and groom. That's why it pays to make sure you hire the right person for the right job.
What are the pros and cons of a wedding planner?
As someone who's been looking into wedding planners lately, I've been researching the pros and cons to help make the decision if one is right for me. With my research and experience, here's what I've found.
The pros of hiring a wedding planner are huge. You'll have someone who knows the ins and outs of the industry and can help you navigate the process with ease. They know the best vendors, can negotiate better deals, and can take a lot of stress off of your shoulders by taking charge of the overall planning and coordination. Finally, they can help you stay organized throughout the entire process and keep you on track.
Of course, there are some cons to consider as well. Having someone else in charge can be hard to let go of – especially when it's something as important as a wedding. Additionally, wedding planners can be expensive and they may have ideas or preferences that aren't in line with yours. You'll have to weigh these potential costs against the potential benefits.
All in all, wedding planners can be an incredibly beneficial addition to any wedding and the pros often outweigh the cons. However, it's important to take the time to make sure you're making the right decision for you and your special day.
how to choose a wedding planner
Choosing a wedding planner can be a daunting task. It's important to do your research and find someone who is experienced, reliable and trustworthy. Start by making a list of potential wedding planners and then narrow it down based on their credentials and experience. Look for someone who has experience in the area you are getting married in, as well as the type of wedding you are planning. Also, ask for references and look for online reviews to get a better idea of each wedding planner's strengths and weaknesses.
In addition, make sure you make an appointment to meet with each wedding planner to see if they are a good fit for you. Ask them about their services, their availability, and make sure you are comfortable with their communication style and responsiveness. Once you have identified the wedding planner who is the best fit, you can sign the contract and begin planning your dream wedding.