The Expressive Art of Outfit Curating
Ah, the power of a carefully curated outfit! It can turn heads, express personality, and even boost morale. Outfit curating is an art form, allowing you to tailor your wardrobe to fit any occasion – formal events, casual outings, and date nights alike.
Having a great sense of style starts with knowing yourself: What colors do you prefer? What accessories will make your outfit stand out? How much can you afford to spend? Answering these questions will give you a solid foundation for creating your own personal look.
Yet, it's totally understandable if you feel overwhelmed starting out. No worries, we got you covered. Here's a quick crash course on how to put together stunning ensembles for any occasion.
Planning Your Outfits
Sure, it's easy to roll out of bed, throw on whatever you can find, and call it a day. But life isn't always so simple. Sometimes, we gotta put in the hard work and make sure our outfits look good enough for any occasion.
So here's the deal: before you even start pulling things off the rack, there are a few important steps that need to be taken in order to plan the perfect outfit. Doing so will save you time, money, and effort later on down the line.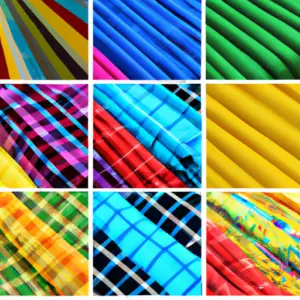 Take your color palette for example. You gotta pick colors that suit your complexion, match the vibe of your event, and scream your personal style loud and clear. It ain't easy, but pull it off – and your whole look will come together with ease.
The same goes for accessories. A couple well-chosen pieces can help tie your entire outfit together and give it some pizazz. That said, you don't want to overdo it and go overboard. Keep it simple and let your wardrobe do the talking.
Finally, budgeting is key. Sure, you may WANT that designer handbag – but do you really NEED it? (Hint: probably not.) Setting yourself a budget ahead of time will help prevent overspending down the line.
Curating Outfits For Different Occasions
Sometimes, you just can't wear the same thing over and over again. That's why outfit curating is so important—so you can pick out clothes that make you look your best depending on the event or occasion.
For formal events, a good rule of thumb is to simplify your ensemble—a single-color dress with statement-making accessories typically does the trick. And if you want to go even more formal, break out that tuxedo or suit your grandma got you for your birthday. For something a little less stuffy, consider optin' for an off-the-shoulder top with a maxi skirt, or a sparkly romper—these looks will make a powerful yet subtle statement.
When it comes to casual outings, though, it's all about having fun and making sure you feel comfortable. Throw on some cutoffs or a simple sundress, a lightweight sweater or cardigan, and jazz it up with a couple of funky accessories. Don't be afraid to mix and match colors, prints, and textures—you won't regret it!
Finally, date night calls for something special. Whether you want to show off your fashionista side or risk taking something a bit more daring, you can never go wrong with a sleek cocktail dress. Pair it with a pair of heels for a classic look, or add some color with a bright clutch or bold jewelry. Either way, you're sure to turn heads.
Building a Wardrobe of Basics That Work for Many Occasions
When it comes to curating an outfit, you don't want to be caught in a situation where you have nothing that fits the occasion. A savvy fashionista never underestimates the importance of building a strong base of basics that can be easily mixed and matched as needed. If you invest appropriately and think ahead, you won't find yourself completely clueless when you're scrambling to figure out what to wear!
As far as I'm concerned, the best way to start off is by investing in quality, versatile pieces. Not only will these items last longer, but they also give you more bang for your buck. Pick out pieces like solid blouses and trousers, dark jeans and khakis – things that can easily transition from one type of outing to another. And remember – it's all about balancing price and quality. Don't spend too much on pricey pieces, but at the same time don't go too cheap either.
Using a capsule wardrobe approach is also key. This method focuses on having fewer items that can be used to create several different looks. The idea is to create outfits that are interchangeable – pieces that together create a stylish, polished look no matter what the occasion. Sure, it takes some trial and error at first, but once you get the hang of it you'll be able to create looks with ease.
Conclusion
It's been a real pleasure curating outfits for different occasions! Now that I've provided you with some useful tips and tricks, let's summarize what we've discussed.
First off, it's important to establish a color palette and choose your accessories accordingly. Setting a budget is also an essential step of the outfit curation process. Depending on the occasion, there are certain pieces that will work better than others – like when you're going formal or out on a date night.
Finally, when building your wardrobe, don't skimp on quality and versatility. Investing in proven staples like jeans, tanks and tees, as well as trying out the capsule wardrobe method, can go a long way.
In short, if you stick to these rules and get creative with your look, you'll be able to assemble stylish and appropriate outfits for any occasion! It just takes practice and knowing what works best for you – and that's half the battle.
Creating Outfits FAQ
Is there an app for putting outfits together?
Yes! I'm glad you asked! When it comes to putting together outfits, there's an app for that. It's called Stylebook and it has everything you need to create looks that truly reflect your style. You can even upload photos of the clothes you already own and create digital outfits. Finally, you can organize your wardrobe and never again have to worry about finding something to wear.
Stylebook not only allows you to look through different clothing combinations, it also has great features like an outfit calendar, so you can plan and coordinate your outfits in advance. Plus, it can tell you which pieces you wear too often and which items are getting no love in your closet. With all of these amazing features, Stylebook is a must-have for anyone serious about having a stylish wardrobe.
If you're feeling a bit overwhelmed, don't worry. Stylebook has an amazing social community where people share their favorite looks and styles, so you can get outfit inspiration and advice from experienced fashion lovers. On top of that, the app has different tutorials that will help you figure out how to put outfits together like a pro.
How do you make multiple outfits?
I'm here to give you the lowdown on how to get the most out of your wardrobe. The secret is to mix and match different pieces to create truly unique looks. You can do this by picking out a few staple articles of clothing that you can pair with anything. For example, try a classic pair of jeans, a white t-shirt, and a blazer. This outfit is a blank slate that you can dress up with accessories and other pieces. Throw on a bright scarf and a pair of boots to create a more casual look. Add statement jewelry and a blazer to transform the outfit into something more appropriate for work. The options are endless once you have the basics in your closet.
Another way to make multiple outfits is to choose pieces that can be combined in a variety of ways. For example, if you pick out a midi skirt, you can style it with tights and a blouse for a dressy look, or a tank top and sandals for a more casual vibe. Choose pieces that can be dressed up for a formal occasion and then dressed down for a more relaxed vibe. This will help you get the most out of your wardrobe and create multiple outfits.
You don't even have to buy a lot of clothes to create multiple outfits. Investing in quality pieces is a great way to ensure your outfits last and look good each time. Choose pieces that won't go out of style, such as a timeless trench coat or a classic blazer. Mix and match these pieces with various accessories and you'll be able to create multiple looks without having to buy a lot of clothing.
Creating multiple outfits doesn't have to be complicated. By investing in key pieces and using accessories to switch up the look, you can easily make your wardrobe work for you. Get creative and have fun!
How do you make multiple outfits with a few pieces?
I'm all about making the most out of what I have in my closet. I like to mix and match items I already have to come up with multiple outfits, and there are a few tips and tricks that have helped me out. First off, if you have items that can transition from day to night with just a few tweaks or accessories, those are your best bet. For instance, a nice pair of jeans and a white blouse are a great base for a casual day look, but once you throw on a pair of black pumps and a statement necklace, voila!—you've got an evening ensemble. Secondly, don't be afraid to go bold and colorful! A bright skirt and blouse can easily be dressed up or down with a few accessories. Plus, it's a great way to perk up a neutral wardrobe. Lastly, keep an eye out for versatile pieces that can be used to mix and match with items you already own. A few key jackets, coats, and shoes can really take your look up a notch.
how to create outfits for different occasions
I know a thing or two about creating outfits for different occasions. First and foremost, you should always keep your own personal style in mind. When you're putting together a look, you want to make sure it's true to who you are. It's ok to follow current trends, but it should still feel authentic to you.
Another important factor is researching the occasion. If you're attending a black tie event, you know you need to dress up, but you should also look into what type of fabrics or colors are traditionally favored. On the other hand, if you're going to a dinner party, you can get creative and try things that may not be expected.
Lastly, be sure to accessorize. A great outfit can be elevated with the right accessories, like a bold statement piece or a fun pair of shoes. They can make your look stand out and show your personality. So don't be afraid to get creative and mix and match colors, textures, and patterns!