Planning a Budget-Friendly Unique Wedding
Planning a Wedding That Stands Out Without Breaking the Bank!
Hey there, engaged couples! Planning a wedding can be the experience of a lifetime, but it can also take a significant toll on your bank account. But, fear not! With proper planning and some creative thinking, you can still have the unique and memorable wedding of your dreams without having to compromise your budget.
As a professional wedding planner, I know the stress and pressure that comes with planning a wedding. My goal is to provide you with expert advice on how to plan a budget-friendly wedding that is still memorable and special.
Join me as I take you on a journey through the planning process, where I'll share tips and tricks on how to save money while still creating the wedding of your dreams!
Let's Plan My Dream Wedding!
When it comes to your wedding day, it's essential to make it a reflection of you and your partner's unique personalities. With the vast amount of traditions and expectations surrounding weddings, it can be challenging to sift through them all and plan a day that is entirely your own. Here are some tips from my experience on how to plan a wedding that represents you and your partner's love.
Setting the Date
Choosing a date that feels significant to you and your partner can make your wedding day that much more special. Consider avoiding popular wedding dates, such as holidays or long weekends, as venues and vendors will likely be booked and more expensive. If you prefer an off-season wedding, you may have a better chance of negotiating lower prices with vendors.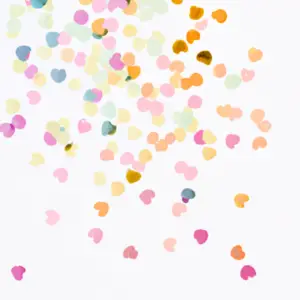 Your choice of venue can set the tone for your wedding day. Decide whether you want a traditional or non-traditional ceremony and reception. Consider a venue that already holds special meaning to you and your partner, such as the location of your first date or engagement. If you're looking to save money, consider holding the ceremony and reception at the same venue or choosing a non-traditional location, such as a park or beach.
Creating a Guest List
Inviting the people you love to celebrate with you is essential, but it can also be tricky. Create a list of must-invite guests, and then work from there. Be mindful of your budget and venue capacity. Consider inviting only close family and friends. If you're worried about leaving people out, consider a post-wedding celebration, such as a backyard BBQ or restaurant dinner.
Selecting the Music
Your choice of music can set the atmosphere and energy for the entire wedding day. Consider hiring a DJ or band that plays music that speaks to you and your partner's tastes. Don't be afraid to provide your own playlist or request specific songs. If you're looking to save money, consider using a Spotify playlist or asking a musically talented friend or family member to DJ.
Finding the Perfect Dress
Searching for the perfect wedding dress can feel overwhelming, but it's an important aspect of the wedding day. Decide on a budget and style before heading to any bridal shops. Try on different dress styles and don't be afraid to step outside of the traditional wedding dress norms. If you're looking to save money, consider browsing pre-owned bridal websites or wearing a non-traditional dress.
Planning a wedding can feel like a journey, but remember to enjoy the process and stick to what feels right for you and your partner. By prioritizing the special touches that hold meaning to you, you'll have a wedding that is completely unique and memorable.
Budget-Friendly Tips
Hey guys, planning a wedding can be hella expensive, but there are ways to cut corners without sacrificing style. Here are some expert tips to help keep your wedding budget in check:
Utilizing Online Resources
First off, make good use of the internet. There are so many websites and apps out there that can help you save big bucks on everything from invitations to decorations. Check out Love Laughter Happily Ever After's article on unforgettable wedding ideas for some inspiration.
Seeking Out Deals
Don't be afraid to negotiate prices with vendors. You may be surprised at the discounts you can get by simply asking. Additionally, keep an eye out for seasonal sales, clearance items, or even used items that can still be incorporated into your wedding design – it's all about being resourceful.
Focusing on the Essentials
Remember to prioritize what's most important to you and your partner. If you both care more about good food and quality entertainment, then opt for a simple but elegant venue and decor instead. Prioritizing what really matters to you will help keep unnecessary spending to a minimum.
Reusing or Renting Items
Consider renting decor, furniture, or even your wedding dress instead of buying. You can also reuse items from your ceremony for your reception, like flowers, candles, or even your centrepieces. Being mindful of what you have and how it can be repurposed can save lots of money in the long run.
Taking Advantage of DIY Projects
Finally, don't be afraid to get crafty. DIY wedding invitations, favours, and decorations not only add a personal touch but can also cost a fraction of what you'd pay for pre-made items. Just remember to give yourself plenty of time to complete your projects.
In conclusion,
It's possible to have a unique and memorable wedding without going into debt. Whether it's utilizing online resources or getting creative with DIY projects, staying within your budget while still having the wedding of your dreams is definitely achievable.
Finally, It's Time to Tie the Knot!
After breaking down the essentials of wedding planning and getting budget-friendly tips, it's time to say "I do" to a memorable and unique wedding without breaking the bank. With so many options available online, it's easier than ever to plan a wedding on a budget. Remember to keep it simple and focus on what matters most – celebrating the love you share with your partner and the people you care about most.
When planning a wedding, it's essential to remember that a budget-friendly option doesn't mean that you have to sacrifice on style, elegance or uniqueness. By utilizing some of the tips shared throughout this blog, such as booking in advance, selecting a DIY project, or renting items, you can give your wedding the creative touch it deserves. Furthermore, adopting a positive can-do attitude and having a flexible approach will make the wedding planning process enjoyable and rewarding.
Creating a memorable wedding takes more than a large budget; it takes inspiration, creativity, and personalization. Remember that it's your special day, and nobody knows your love better than you and your partner. Don't be afraid to put your stamp on it and do things that will make you and your guests happy. A unique wedding is about creativity, personality, and good vibes. Smile, enjoy the special moments, and have the best day ever!