5 Tips for Starting a New Business
Researching the Market and Your Competition
As an entrepreneur, you need to know who your target customers are and what kind of competition you're up against. Sure, you have an idea of what you want to do with your business, but are there other companies out there doing something similar? Does your market really need what you plan to offer? It's important to answer these questions before sinking lots of money and resources into a venture that could easily fail.
To start off on the right foot, you'll need to do your due diligence when it comes to researching the market and your competition. There are a few proven strategies that can help you get the intel you need.
The first thing you should do is analyze consumer needs. What products or services do they demand? What type of pricing scheme would be best? Would they prefer in-person customer service or online options? Try to determine exactly what it is that customers are looking for before you move forward.
Once you've got an idea of customer needs, then it's time to get to work on identifying competitors. How many other businesses are offering the same types of products/services as you? Are they established and well-known, or are they new to the market? Knowing your competition can help you position your product or service in a way that gives you an edge.
Financing the Business
Figuring out how to finance your new business can be one of the biggest hurdles. So I'm here to tell ya, it's not all doom and gloom! While it might seem intimidating at first, start by exploring a variety of potential funding sources. Whether you're considering taking out a loan, looking to get investors, or thinking about pursuing venture capital, there are lots of options.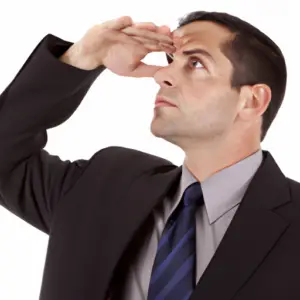 Once you've identified some possibilities, create a detailed investment plan. Don't just go off of gut feeling–explore what will and won't work for your particular business. See if there are any grants and/or tax breaks that could give you a leg up, and crunch the numbers to make sure you have a good grasp on the whole situation. You may even want to consult with an experienced financial advisor who can help guide you in the right direction.
Bottom line: when it comes to securing funding for your new venture, do your research and come prepared. It's all about setting yourself up for success!
Marketing the Business
Time to get your business out there! Here are some savvy marketing tips and tricks that'll make sure you stand out in the crowd.
Building brand awareness is key – both online and off. You want people to know who you are, what you do, and why they should choose you over the competition. To that end, you need to target the right audience with the right content. Think about how you can optimize your website for SEO so it shows up first in search engine results.
Social media platforms are your best friend when it comes to putting yourself out there. Plus, each one provides a different opportunity. On Instagram, you can show off images of your products; Twitter offers an avenue for genuine conversations; and Facebook allows you to create targeted campaigns to reach particular demographics.
But don't forget about word-of-mouth – it's as powerful as any other marketing strategy. You can incentivize current customers to refer their friends with discount codes or loyalty points. Another trick? Have your employees start networking and let folks know they work for you – it's the squeaky wheel that gets the oil!
Conclusion
Starting a new business can be a daunting task, but it's an attainable and rewarding accomplishment. If you take your time to research the market, understand your competition and develop a solid business plan that includes setting clear objectives, estimating costs and making an investment plan, you'll be on the path to success. Financing your business is a critical element, so you should explore different funding sources to make sure you have the necessary cash flow. Lastly, don't forget to create a strong brand presence and use the power of social media platforms to attract customers and build an audience.
To wrap it up, here are some of the top tips for getting started: do your research, create a strategic plan with clear goals, secure financing and invest wisely, stay focused on branding, and leverage the power of social media.
With all that said, starting a new business is possible when you plan ahead and think strategically.
Starting a Business FAQ
What are the 4 basics to a start up business?
Starting a new business can be an exciting yet daunting challenge. It takes dedication, creativity and planning to get it off the ground. Here are the four basic steps to get your business running:
1. Develop a business plan: This is not something to be taken lightly. A well-researched and well-written business plan will help you organize all aspects of your business, from budgeting to marketing, and give you an idea of what to expect. Don't be afraid to ask for help! A good accountant or lawyer can help you make sure you're on the right track.
2. Secure financing: You will need some form of financing to launch your business, whether it's from a bank loan, angel investor, crowdfunding, or venture capital. Investigate all avenues to make sure you're getting the best deal for your business.
3. Find a location: Depending on your business, you may need to find a physical space or an internet presence. Make sure to consult with a real estate professional to ascertain what you need and what your budget can accommodate.
4. Get organized: Once you have all the pieces in place, you need to make sure your business is organized. Make sure you have the right software, systems, and processes to keep things running smoothly.
These are the four basics to starting your business, but don't forget to take advantage of all the resources available. From online classes to business mentors, support and advice is just a few clicks away. Good luck!
What is the most successful way to start a business?
Starting a new business can be a daunting and exciting endeavor. The keys to success are preparation, patience, and hard work. The most successful way to start a business is by making sure that you have a solid plan in place. Researching the market, identifying competitors, and setting realistic goals are all essential components of a strong start. Once you have a plan in place, you need to make sure that you have the resources required to get off the ground. That could mean capital, manpower, or technology. If you don't have the resources in-house, don't be afraid to ask for help. Networking with experienced business owners and connecting with potential investors can make all the difference.
Another key to starting a business is to stay organized. Having a system in place to track your goals and progress will help keep you focused and on track. Break down long-term goals into smaller, more achievable goals and set deadlines. Finally, don't forget to market your business. Whether you use social media, word of mouth, or traditional media, getting your business out there is essential to making it a success.
What are the 3 key things needed before starting a business?
Before starting a business, there are three key things to consider: vision, funding, and research. I could go on and on about all the details involved in forming a business, but the three key components are a solid foundation for success.
When it comes to vision, you need to know what your end goal is. What services or products do you hope to offer? How will you stand out from the competition? The more thought you put into this ahead of time, the better your chances of success down the line.
Funding is another important factor. How much money do you need to get started? Have you saved up enough? Do you need to take out a loan or seek venture capital? Knowing the answers to these questions is crucial.
Finally, you should be aware of the competitive environment you're venturing into. Do some research and learn as much as you can about the industry. What other businesses are out there? What are their strengths and weaknesses? What trends are happening? Having a good understanding of this can help you plan and strategize more effectively.
By keeping these three key things in mind, you'll be well-positioned to start a business and make it successful. Good luck!
tips for starting a new business
Starting a new business can be an exciting and intimidating process. It's natural to feel anxious, but with the right approach, you can make it a positive experience. Here are some tips for getting your new business off the ground:
First and foremost, do your research. Learning about the industry, researching potential locations, exploring competitors, and devising a realistic budget are all essential steps. Don't forget to create a plan for dealing with legal and tax issues, too.
Next, take advantage of available resources. Network with other business owners, explore financing options, and don't be shy about asking for advice. Many business owners have made the same mistakes you will encounter—take thing's they've learned and apply it to your own situation.
It's also important to manage your expectations. Don't be overconfident in your abilities and remember that success is often achieved slowly. Be patient and persistent, and you will eventually reach your goals.
Finally, don't forget to be realistic. It's easy to get caught up in the excitement of starting a business, but don't let the thrill of it all cloud your judgement. Make sure you have a solid plan in place and don't be afraid to make changes if something isn't working.