Uncovering the Unexpected Benefits of Marriage Classes
Discover the Essence of Marriage Classes
Let's talk about marriage classes. You may have heard of them before, and perhaps you're curious about what they could offer you and your partner. Well, congratulations, you're in the right place!
First of all, marriage classes are designed for couples who are looking for ways to improve their relationships. These classes provide invaluable learning opportunities, which can help keep you and your partner connected in the long run.
By attending marriage classes, you can work on strengthening your communication and commitment, as well as developing a deeper understanding of each other.
There are various types of marriage classes that you can choose from, depending on your preferences and availability. Whether you want to take online courses, in-person counseling, or group seminars, there are options out there for you.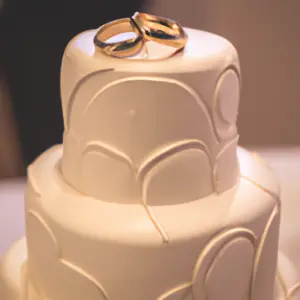 In my opinion, marriage classes can be one of the most crucial steps that you can take to keep your relationship healthy and strong. Regardless of whether you're newlyweds or have been married for decades, there is always something new to learn from these classes.
So, if you're interested in discovering the essence of marriage classes and taking your relationship to the next level, then you're in for a real treat. Are you ready to take the first step?
What Marriage Classes Can Do for You
Marriage classes aren't just about learning how to communicate better or preventing conflicts. They can offer so much more than that. For starters, taking a marriage class can provide opportunities to talk to your partner and listen to their concerns. It's a space to practice active listening and truly hearing what your partner is saying.
Not only that, but marriage classes can create a support system and safe space. It can be difficult to talk about the struggles you may be facing with your partner, especially when emotions are involved. Marriage classes can help you navigate those conversations and provide you with tools to stay connected. It's a judgement-free zone where you can discuss and learn from your own experiences, as well as others in similar situations.
Another benefit of marriage classes is that they can deepen your understanding of your partner, as well as oneself. Through assignments and discussions, you may learn things about your partner that you never knew before. Classes can encourage self-reflection and promote growth in both of you as individuals, as well as a couple.
Perhaps most importantly, taking a marriage class can strengthen your commitment to each other. Classes can serve as a reminder of why you got into the relationship in the first place and why you're working so hard to make it work. It's an investment in your future together, and a way to show your partner that you care.
Overall, marriage classes can provide a plethora of benefits and go beyond just fixing problems. They are a way to deepen your connection and grow as a couple. So, why wait? Sign up for a marriage class today!
The Surprising Benefits of Taking Marriage Classes
Let me tell you, as someone who has attended marriage classes with my partner, there are some surprising benefits that come with taking these classes. Firstly, communication between partners gets a lot better. The class helped us understand what we value and how to communicate in a more effective way. It taught us how to listen and understand each other's feelings, which was a game changer. Not only did it make us better partners, but it also helped us value our relationship more.
The commitment we had to each other was strengthened by attending these classes. The class helped us develop a deeper understanding of our relationship's dynamics, making us appreciate our bond even more. It's easy to take things for granted, but attending classes like these helps us acknowledge how important our relationship is. Plus, it's always nice to have a reminder of why we fell in love in the first place.
Lastly, taking these classes helped us gain a deeper understanding of our partner. We got to learn about each other's histories, values, and how we operate as individuals. It helped us come to an understanding that we're different while also giving us tools to work together as a team. By developing this deeper understanding of each other, we could appreciate each other's quirks and thought processes more.
Overall, taking marriage classes was a great decision for our relationship. We learned how to communicate effectively, commit to each other, and understand each other on a deeper level. For any couple out there looking to improve their relationship or even just strengthen an already strong bond, I highly recommend attending a marriage class.
Discover the Different Type of Marriage Classes Available for Your Needs
There are many types of marriage classes available and each one can cater to specific needs and goals. You can choose from online courses, in-person counseling, or group seminars, depending on your lifestyle, challenges, and preferences.
Online courses are perfect if you prefer to learn at your own pace and within the comfort of your home. This type of class often comes with interactive modules and coaching features that allow you to practice and apply what you have learned. It's also a great option if you have a busy schedule or if you live in a remote area with limited access to traditional marriage counseling services.
In-person counseling is ideal if you prefer face-to-face sessions with a licensed therapist who can give you personalized guidance and feedback. This type of class allows you to discuss your issues and concerns with a professional who has experience in dealing with different relationship problems. It can also help you improve your communication skills, emotional management, and problem-solving abilities in a safe and confidential environment.
Group seminars can be beneficial if you want to connect with other couples who are going through similar challenges or if you want to join a supportive community that can motivate and inspire you. These classes can be organized by churches, community centers, or private organizations and may cover various topics such as conflict resolution, intimacy, trust-building, and more.
No matter what type of marriage class you choose, it's important to have an open mind, a willingness to learn and grow, and a commitment to applying what you have learned to your relationship. Remember that marriage classes can provide valuable tools, insights, and resources that can help you overcome obstacles, deepen your connection, and build a fulfilling and lasting partnership with your spouse.
The Wrap-Up
Well, folks, we've covered a lot of ground when it comes to marriage classes. From what they are and what they offer, to the benefits of taking them and the various types available, we've learned quite a bit. So, what's the verdict? Are these courses worth the investment of time and money?Based on what I've discovered while writing this article, I'd have to say the answer is a resounding "yes!" Marriage classes provide couples with a variety of learning opportunities and can help them stay connected, communicate better, and gain a deeper understanding of one another. And with so many different options available, they're accessible for everyone.But don't just take my word for it. Check out this website I stumbled upon while doing my research: https://lovelaughterhappilyeverafter.com/275/the-advantages-of-taking-marriage-courses/. It goes into even more depth about the benefits of taking marriage classes, and includes additional resources and recommendations. So go ahead, give it a read, and let me know what you think in the comments below!
Overall, I believe that if you're looking to strengthen your relationship with your spouse, taking a marriage class could be just the thing you need. Whether you opt for an online course, in-person counseling, or a group seminar, you're sure to gain valuable insights into yourself and your partner. So why not give it a try?