5 Easy Ways to Cut Costs on Your Wedding Reception
Wedding Costs: A Skyrocketing Dilemma
Hey there, all of my lovely brides and grooms out there! It's no secret that planning a wedding can be both exciting and stressful. But what happens when you add the daunting task of navigating skyrocketing costs? Well, let me tell you, that's where things can get real tricky. That's why I'm here to offer some insider tips on how to cut costs on your wedding reception without sacrificing quality.
Let's face it, weddings can be incredibly expensive. The average cost of a wedding in the United States is currently around $30,000. But here's the thing, you don't have to spend an arm and a leg to have a memorable and beautiful day. In fact, it's possible to cut down on costs without compromising on your vision and dreams for the perfect wedding day.
So, sit back, grab your favorite beverage, and get ready to learn some top-notch wedding planning hacks that will help you save some major cash.
Research Venues & Negotiate Rates:
When it came time to plan my wedding reception, the venue was one of the biggest expenses we faced. However, by doing proper research and negotiating rates, we were able to save a significant amount of money. First, we made a list of potential venues that fit our style and budget. Then, we contacted each one to get a quote and information on available dates. We compared the prices and negotiated with the venues that were most appealing. By being flexible with our date and guest count, we were able to secure discounted rates and waived extra fees. Don't be afraid to ask for a discount or to negotiate on the overall price. The worst they can say is no.
When researching venues, consider the location, amenities, and reputation of the establishment. You may find a lesser-known venue that offers a better value and more flexibility than a popular, high-end venue. Additionally, some locations offer discounts for off-season or mid-week events. This can save you a ton of money as well as provide unique options for your wedding reception. Just make sure to book ahead of time as these deals can go quickly.
Negotiating rates is a skill that requires preparation and confidence. If you can show the venue why you're valuable as a client and explain what you're willing to spend, they may be more likely to work with you. Furthermore, be clear about what you want and don't want in your wedding package. If you're willing to forgo certain services or amenities, the venue may be willing to adjust the price. Remember, it's your wedding day, and you have the power to create the perfect celebration while also staying within your budget.
Trimming the Fat: Embracing a Smaller Guest List
Now I know what you're thinking. "But Aunt Susan's third cousin twice removed needs to be invited!" Trust me, when it comes to wedding planning, a smaller guest list will be your lifesaver. Not only will it save you money in terms of catering and venue costs, but it will significantly reduce the overall feel of stress that comes with having to manage a large group of people.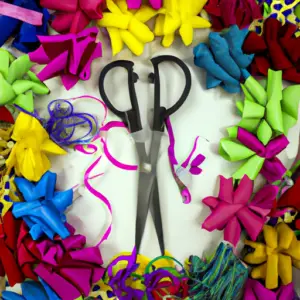 Consider narrowing down the list to close friends and family members who have played a meaningful role in your life. Take into account the fact that a smaller guest list also means more intimate connections and bonding opportunities for you and your loved ones.
Plus, with a smaller guest list, you can focus on the details that really matter, such as personalized favors or menu items that everyone will enjoy. It's the people who matter, not the quantity of people.
And don't worry about offending anyone who may not make the cut because realistically, not everyone can be invited to such a personal event. Remember that this special day is about celebrating your love and commitment to your partner, surrounded by those who truly matter most.
Embrace the idea of a smaller guest list and look forward to a more intimate, heartfelt celebration with those nearest and dearest to you.
Limit Alcoholic Beverages: Party Soberly and Cost-Effectively
Okay, let's be real, there's always that one alcoholic uncle or cousin who wants to drink the night away. But let's not make him an excuse for us to throw away our budget. Alcohol, by far, is a major driver of reception expenses. So, if you're looking to save a few bucks, consider limiting the types of alcohol you serve or nixing it altogether.
Instead of a full bar, have a limited bar where you only serve beer and wine. Not only will it save you money, but it will also save your guests from getting too tipsy and making an embarrassing scene on the dance floor. Plus, you can get creative with your drink options and come up with a signature cocktail, which will be unique and less expensive.
Another option is to have a cash bar. It may seem a little tacky, but it's a viable option, especially for couples on a tight budget. This way, your guests can still enjoy drinks, but they'll have to pay for it themselves. Just make sure to let your guests know ahead of time, so they can bring cash or cards.
If you're set on having an open bar, then consider limiting the hours you serve alcohol. Start serving drinks after dinner is over and limit serving hours to two or three hours. This way, your guests can still enjoy their drinks, but it won't be an all-night party.
In conclusion, there are plenty of ways to limit your alcohol costs and still make sure everyone has a good time. Remember, your reception is about celebrating your love, not getting drunk. So, party soberly and cost-effectively!
5: Choose Inexpensive Centerpieces
Okay, let's talk centerpieces. I know, they can really add to the overall look and feel of your reception, but they can also add up in cost. So, when it comes to choosing your centerpieces, think outside the box a little bit. One option could be to opt for simple, yet elegant options, like candles or lanterns. You can also consider DIY options like mason jars filled with flowers or succulents. Another way to cut costs is to use non-traditional items as your centerpieces, like books, vintage records, or even fruits and vegetables.Now, if you do want to have floral centerpieces, there are still ways to keep the cost down. One trick is to choose flowers that are in season, as they will be less expensive. You can also consider buying flowers in bulk and arranging them yourself, or opting for smaller arrangements to use throughout the room. And don't be afraid to mix and match with non-floral items, like candles or greenery.So, when it comes to centerpieces, get creative and don't be afraid to stray from tradition. Your guests will appreciate the unique touches, and your wallet will thank you.
Conclusion: Cutting Costs on Our Wedding Reception
Wow! Planning a wedding is so exciting, but who knew it could be so costly! I've shared some awesome tips on how to save some dough on your wedding reception. So, let's recap.Firstly, do your research on venues and negotiate rates. You'll be surprised that some places have hidden fees that can be waived or discounted if you ask. Secondly, consider a smaller guest list. Trust me, not everyone you know needs to be there, and you'll save a significant amount of money. Thirdly, limit alcoholic beverages. Booze can add up, and it's not necessary for everyone to drink to have a good time. Fourthly, choose inexpensive centerpieces. There are so many DIY options that look magical but won't break the bank.In conclusion, it's not about having the fanciest wedding reception that counts; it's about celebrating the love between you and your significant other! By cutting costs, you'll have more money to use towards your future together. Remember these tips, and you'll be well on your way to having an affordable and unforgettable wedding reception. For more money-saving ideas, check out Love, Laughter and Happily Ever After's article on affordable wedding reception ideas.