Achieving an Affordable Wedding Simple Steps
Create a Realistic Budget: Money Ain't No Funny Business
Alright friends, let's get real. Weddings can be hella expensive. It's easy to get swept away dreaming about fireworks and an open bar, but the ultimate buzzkill is when you realize you've gone over budget. So, the first step in planning a wedding (no matter what your style or vision) is to create a realistic budget.
Start by identifying how much money you have to work with and set limits on your spending. No, you don't need that $10,000 dress or a 10-tiered cake. Prioritize what's most important to you and allocate money accordingly. Perhaps you and your partner are foodies and want to invest in an amazing caterer. Or maybe you'd rather spend that money on a live band instead of a DJ.
Don't forget to keep track of every penny spent. There are tons of budget tracking apps and websites out there to help you with this. Hold yourself accountable and you'll be able to have the wedding of your dreams without enduring the post-wedding debt blues.
When's the Big Day? Choosing a Date That Works for You
Okay, deep breaths. This part can be overwhelming, but don't let yourself get too stressed out. After all, it's your wedding – and you get to decide when it happens!
First things first: consider the time of year. Depending on where you live, certain seasons might be better than others. If you've always loved the idea of a snowy winter wedding, for example, don't feel pressured to schedule it in July just because that's what everyone else is doing.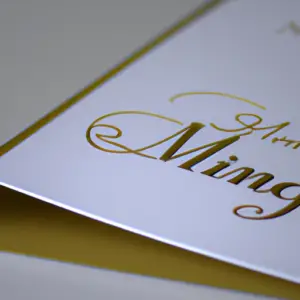 Next, start checking with venues and vendors you're interested in to see what dates are available. This might take a little bit of flexibility on your part, but it's worth the effort to get the location and services you want.
Another thing to keep in mind is transportation. If you're having a lot of guests traveling from out of town, make sure to choose a date that's easy to get to – and try to avoid any local events or holidays that might cause traffic or hotel availability issues.
Ultimately, you should choose a date that works for you and your partner. It doesn't have to be the most popular or trendy time of year – as long as it's meaningful to the two of you, that's all that matters.
Choosing the Perfect Venue
One of the most important and exciting steps when planning your wedding is choosing the right venue. It sets the tone for the entire event and ensures that your day is truly special and unique. So where do you begin? Here are a few tips that have helped me along the way:
Location is Key
When choosing a venue, it's important to consider the location carefully. Is it easily accessible for your guests? Will there be enough parking available? If you're planning an outdoor ceremony, what will the weather be like? These are all important questions to ask before making a decision.
Size Matters
The last thing you want is to choose a venue that is too small for your guest list, or too large and empty. When visiting potential venues, take note of the size and layout of the space. Will it comfortably fit all of your guests? Is there enough space for dancing and dining? These are all important factors to consider.
Price and Availability
Another important factor to consider is price and availability. Take the time to research venues that fit within your budget and narrow down your options. Once you have a shortlist of venues that you love, be sure to inquire about their availability and book as soon as possible to secure your date.
Pick a Venue That Fits Your Style
Finally, it's important to choose a venue that fits your personal style and aesthetic. Whether you're looking for a romantic castle or a rustic barn, there are plenty of options to choose from. Consider the decor, lighting and overall atmosphere of the space before making your final decision.
Choosing the right venue takes time and effort, but it's worth it in the end. Take your time, consider all of your options and choose a venue that will create the perfect backdrop for your special day.
Make Use of Free Resources
Hey there! When it comes to planning my wedding, I'm all about cutting costs wherever I can. One of my favorite ways to save some big bucks? Utilizing free resources. Trust me, there are plenty of ways you can do this! First off, don't be afraid to ask family and friends if they have any wedding items you could borrow. Maybe your cousin had beautiful centerpieces at her wedding or your aunt has a gorgeous cake stand you could use. You never know until you ask, and it's a great way to save money while adding a personal touch to your big day.Another free resource to consider is group discounts. Do some research to see if any local vendors in your area offer special deals for bulk orders. You might be surprised at what you find! Plus, you'll be able to build relationships with local businesses that could come in handy later on.Lastly, don't forget about online resources. There are plenty of websites and blogs that offer free wedding printables, templates, and advice. For example, I found this awesome post on affordable wedding reception ideas that has some seriously helpful tips. Overall, don't underestimate the power of free resources. They may take a bit more effort to uncover, but they can make all the difference in the world when it comes to keeping your wedding budget in check.
Simplify the Guest List: Less is More
Hey, y'all! So, my fiancé and I quickly realized that our guest list was getting out of control. We were inviting people we hadn't talked to in years, just because we felt like we had to. But, when we started really looking at the numbers, we realized that each extra person added up in cost. So, we decided to simplify our guest list and focus on inviting those who were truly important to us.
The first step was to sit down and make a list of all the people we were considering inviting. We then went through and crossed off anyone who we didn't have a close relationship with or who we knew wouldn't be able to make it. We also decided to limit the number of plus-ones we were allowing, so that our single friends wouldn't feel obligated to bring a friend we didn't know.
Once we had our final list, we felt so much better! We were able to give ourselves room in our budget to invest in other aspects of our wedding that were more important to us. Plus, it made the whole planning process so much easier – fewer invitations to send out, less RSVPs to track, and a more intimate atmosphere overall.
So, take it from us – simplify your guest list and don't feel guilty about it. Your day is about you and your partner, and you'll both enjoy it more if you're surrounded by the people who truly matter.
Pick a Meaningful Theme
When planning my wedding, one of the first things I did was brainstorm potential themes. I wanted something that reflected my personality and interests as well as my fiance's. We ultimately decided on a travel theme, as we both love exploring new places and have shared many adventures together.
Picking a theme adds cohesiveness to the overall look and feel of your wedding. It helps tie everything together, making it easier to make decisions on decor, music, and even the food you serve. Your theme can be as simple or elaborate as you like. It's entirely up to you!
To come up with a theme, consider what you and your partner enjoy doing together, places you've visited or dreamed of visiting, your favorite movies or books, or even your profession or hobbies. The possibilities are endless!
Once you've settled on a theme, think about how you can incorporate it into different aspects of the wedding. Whether it's through the invitation design, table settings, or even the cake, there are many ways to make your theme come to life.
Remember to have fun with the process! This is your special day, and it should reflect who you are as a couple. Don't be afraid to get creative and make it your own.
Get Creative with Decor
Hey guys, I am so excited to share with you my ideas for getting creative with decor on your big day! Weddings can be costly, and decorations can sometimes take up a huge chunk of your budget. But, fear not, because I have some tips on how to make your wedding decorations look amazing without having to empty your bank account.
First things first, let's talk about flowers. Now, I know that fresh flowers are beautiful, but they can also be expensive. So, why not consider alternatives? One of my favorite options is to use silk flowers. They look just as stunning as the real deal, and you can reuse them again and again. Additionally, you could also opt for potted plants or succulents to add a touch of greenery to your decor.
Another way to save money is to get creative with lighting. Instead of splurging on expensive chandeliers or light fixtures, consider using string lights or candles. They add a warm glow to any space and create a magical ambiance that your guests will surely love.
What about centerpieces? Rather than going for traditional flowers and vases, try creating unique centerpieces that showcase your personality. You could use vintage books, lanterns, or even old wine bottles! The possibilities are endless, and you'll definitely impress your guests with your creativity.
Lastly, don't be afraid to ask for help from your friends and family. They might have some hidden gems that you can use as decor items. Plus, it can be a fun bonding experience to create DIY decorations together!
Well, that's it for my tips on getting creative with decor for your wedding. I hope you found them helpful and inspiring. Remember, your wedding day is all about celebrating your love and commitment to each other, and with these ideas, you can make your big day truly unforgettable!
Find a Bargain: Scour for Affordable Catering Options
When it comes to catering, it can be one of the most expensive parts of a wedding. But fear not, there are ways to cut costs without compromising on quality. Firstly, consider asking local restaurants or food trucks if they can cater your wedding. They may offer discounts for bulk orders or be able to provide a more affordable menu than traditional catering companies. Secondly, opt for buffet-style catering instead of plated meals to save on staffing costs. And finally, consider DIY options such as a potluck or having friends and family help prepare food.
Another option is to look into hiring a catering student or recent graduate. They may be more willing to work with your budget and may also have fresh, innovative ideas. Additionally, be sure to research various caterers to find the best deals and packages. Some may offer all-inclusive packages that can save you money in the long run.
Remember that it's important to stay within your budget, but also remember to prioritize the meals you want to serve. For example, if you love sushi but it's out of your price range, consider serving it as an appetizer instead of a main course. By being creative and flexible, you can still have delicious food without breaking the bank.
Utilize Technology: Cry Me a River, Old-School Weddings!
As a digital-savvy bride, technology can be your BFF when planning your wedding. Here are some ways I've personally used technology to make my big day even more amazing.
Creatively Designed Wedding Website
When we first started planning, we decided to create a wedding website to make it easier for our guests to get all the information they needed. I used a website builder to design it and included details about the venue, the schedule, and our engagement story. We also used our website to collect RSVPs, saving us some serious time and headaches.
Online Invitation Suite
As much as we loved receiving physical invitations, our goal was to stay within our budget, so my solution was to go digital. I found a free email invitation design from a website and customized it with our wedding colors and details. We even included a link to our wedding website in the invite, so our guests could RSVP right away.
Social Media for Hassle-Free Planning
My husband and I created a lighthearted hashtag for our wedding and encouraged our guests to use it when sharing pictures and videos on social media. This way, we can easily curate all the memories from the big day, and our guests didn't have to spend extra time uploading photos to individual sites or blogs.
These innovative ideas can reduce stress and keep you in step with today's tech-savvy generation. You'll love the efficiency and convenience of using technology to help your wedding planning process smoother and more enjoyable!
Enjoy the Moment: My Best Advice for a Memorable Wedding
Let me start by saying that planning a wedding can be stressful, but trust me, it's all worth it in the end. One mistake I made during the planning process was getting too caught up in what other people wanted instead of focusing on what was most important to my partner and me. It's your special day, so make sure you take the time to enjoy it!
Another important piece of advice is to keep things simple. From the guest list to the decor, the simpler you keep things, the easier it will be to manage. Focus on the things that matter most to you, like the venue and the food, and don't get bogged down by every little detail.
One thing that helped me keep my sanity was getting creative with decor. I found unique pieces that could be reused for other occasions and saved money by looking for alternative sources for flowers and centerpieces. Utilizing technology, like creating a wedding website or app, can also make things easier for you and your guests.
Lastly, remember to enjoy the moment! Your wedding day goes by so quickly, so take the time to appreciate all the hard work you put into making it special. It's a day filled with love, family, and friends. So laugh, dance, and have fun! Congratulations on your marriage, and enjoy the ride!