Making Friends After College Strategies & Tips
Introduction to Making Friends After College
Hey there post-grads! Let's face it: connecting with people after college can be tough. You might find yourself struggling to make friends in a new environment, which can take its toll both emotionally and mentally. But don't sweat it – there's plenty of strategies out there that you can use to build up your social circle.
First thing's first – why should making new friends post-college even be important? Well, it can help you build meaningful connections and friendships that will last you for years to come. It also serves as an avenue to meeting potential mentors or simply exploring diverse cultures and ideas. Having a strong network of peers has been proven to be beneficial for personal growth and career opportunities too.
Strategies for Meeting New People After College
It's no secret that post-college life can be a tough peanut to crack when it comes to making new friends. But fear not – the key is to proactively seek out social interaction and see what sticks! Here are some ideas for shaking hands, cracking open a cold one, and starting meaningful conversations both online and off.
First up: utilizing social media. Making your presence known on sites like Twitter, Facebook, and Instagram can create great opportunities for meeting potential pals remotely. Whether you're commenting on mutual friends' posts, joining relevant groups, or sharing your own content, getting involved in the community will grow your network faster than you can say "what's up?"
Second: attend local events and networking mixers. Don't be afraid of hitting the town solo and walking into a room full of strangers. These types of events–especially ones geared toward young professionals–can be a great way to engage with like-minded folks in your area. Having an elevator pitch ready to go wouldn't hurt either.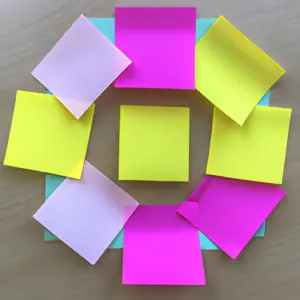 Finally, take the time to explore hobbies and activities you've always been interested in. Joining recreational teams and attending classes can connect you with lots of people who share similar interests. Don't forget about volunteering too – giving back to your community is an incredibly powerful way to build meaningful relationships with the locals.
Building Meaningful Connections
Post-college life can be tricky when you're trying to build meaningful connections. You don't just want to make acquaintances – you want to build genuine relationships with people. Here are three ways to do that:
Staying in touch with former classmates is a great way to start. You may have lost contact after college, but keeping up with old friends can give you the opportunity to catch up and form new friendships. You never know what kind of connections you'll make!
Reaching out to old acquaintances is also beneficial. The people you were friendly with in college may have moved away or drifted apart, but if you make an effort to connect again, they may open their arms and hearts to you. Give it a shot and see where it takes you.
Finally, practicing active listening can help you build meaningful connections. Don't just wait for your turn to speak, but really listen to the other person. Make eye contact and ask insightful questions. Showing someone that you actually care about what they have to say can go a long way towards building strong relationships.
Conclusion
It can be daunting to make friends after college, but with some effort, it's totally doable! Being social and putting yourself out there are key. Start by reaching out to former classmates, catching up with old acquaintances, and utilizing social media tools. Networking at local events and participating in activities you enjoy are also great ways to meet new people. Finally, practicing active listening is an invaluable skill when forming meaningful connections.
In short, if you want to make friends after college, now's the time to start. Don't be afraid to take a chance on yourself—you'll never know where it might lead! Before you know it, you'll have met lots of cool people and formed lasting relationships.
Making Friends Post-College
Is it too late to make friends after college?
No way! It's never too late to make friends after college. Socializing is a lifelong activity, and there are tons of opportunities to meet new people and build relationships beyond the college years. Here are a few strategies for making friends after college that I've used:
First of all, don't be shy! Go to events like happy hours, trivia nights, professional meetings and conferences, and even book readings and lectures. Take initiative, strike up conversations, and exchange contact information. Networking events, local festivals, and even online meetups are great places to meet potential friends. Just remember to be open and friendly, and you'll make lots of new connections.
Another great way to make friends after college is to get involved in your community. Join clubs or volunteer with a local organization. Or, if you're looking for more of a social setting, check out meetup groups, Twitter chats, and Facebook groups. You can even search for people who have similar interests and values in the city or town you live in. Remember to think outside the box and take chances – the greater the risk, the greater the reward.
Finally, don't be afraid to ask for help. Reaching out to your former classmates and old friends can be a great way to find your new ones. Use social media, emails and text messages to let people know that you're looking for friends. You might be surprised by how many people are eager to lend a helping hand.
Making friends after college doesn't have to be hard, it just takes a bit of effort and a bit of courage. So go out, take some chances, and start building relationships and creating lifelong memories.
How do you deal with losing friends after college?
Losing friends post-college can be tough and it's important to find ways to cope with it. One way is to take a look at the meaningful relationships you've made while in college. Doing this will help you re-focus on the positive connections you've had in the past, and embrace the feelings of gratitude and nostalgia.
It's also important to give yourself time and space to adjust to the changes. Take some time to appreciate the fun times you've had with your friends, but also accept that things will be different now, and that's ok.
When it comes to making new friends, the key is to stay open to the possibilities and go out of your comfort zone. Throw yourself into the social scene – attend meetups, join clubs, or take up a new hobby. Be brave and take the plunge, and you'll find that there are plenty of opportunities to meet new people in the real world and online.
Finally, don't forget the importance of networking. Reaching out to old classmates, colleagues or people you met at college can be highly valuable. You don't have to become best friends, but even making small connections can be a great way to build a new social circle.
How do I make friends in my late 20s?
I'm in my late 20s and I'm in need of some new friends, but it can be tough to make lasting relationships after college. Thankfully, there are some strategies that I can use to make friends that will last even after I've moved on to the next phase of my life.One great way to make friends is to focus on doing activities that you enjoy. Whether you like cooking classes, fitness, or doing volunteer work, there are plenty of opportunities to meet like-minded people who share your interests. Taking a class or joining a club that revolves around your interests will also allow you to make friends while doing something you enjoy. And since you already have something in common, it'll make it easier to open up and start conversations.Another great way to make friends is to network. Networking can be done both online and offline, so you can meet people from all walks of life. You can start conversations with people you meet online or at events and even join professional organizations or groups that focus on your industry or interests. Speaking with people who share similar professional interests can also lead to great friendships and potential collaborations.Networking doesn't just have to be online, though. You can also make friends in the real world. Try attending events that cater to your interests, such as concerts, art shows, meetups, and more. You can also join groups that meet in person and make friends through informal chats.Finally, don't be afraid to put yourself out there and take the initiative to start conversations with people. Small talk can be intimidating, but it's a great way to start relationships with people that might eventually lead to lasting friendships. Try asking open-ended questions so that you can learn more about the person you're talking to and connect on a deeper level.Making friends after college can be a challenge, but with these strategies, you can make connections that will last a lifetime. So don't be afraid to take the plunge and take chances—you never know who you might meet!