5 Tips for Finding the Perfect College Fit
Investing in Yourself: Understand Your Goals
As an aspiring college student, one of the best investments you can make is to get to know yourself better. When you take some time to probe your own passions and interests, it'll pay off big-time when it comes to picking the right school. I'm talkin' questions like what type of environment do ya thrive in? What kind of support system are ya lookin' for? And how important is having access to certain clubs, activities, or sports teams? Use this as a chance to really explore who ya are and identify the criteria that matter most.
Once ya have an idea of the things that will influence your decision, now's the time to get down to business. Start by conducting research on different schools and programs that fit your criteria.There's so much info out there, from specialized websites to actual visits—so don't be afraid to dive in and dig deep. Just remember, no two colleges have the exact same offerings, so be sure to give each school an equal chance to impress ya.
Consider Academics
When comparing colleges and universities, it's crucial to evaluate the academic programs that each offers. If you're looking for a program with a certain type of emphasis, such as engineering or business, be sure to investigate if the school provides these specialties. Don't forget to check out any specialized minors, too!
Visiting campuses is a great way to get an up-close look into what the college has to offer. This can help you gain a better understanding of the atmosphere, classes, and extracurricular activities available. You'll also have the opportunity to ask questions of students and admissions officials.
Consider Finances
When choosing a college, finances can be daunting. You've worked hard and it's important to make sure you get the best bang for your buck.
I'm a big believer in doing what you can to research all the different scholarships and grants that are available. There are often options out there that you may not have thought of. It's worthwhile to check out websites like Fastweb, which list opportunities that may help you offset the cost of tuition.
Another smart thing to look into are cost-saving measures. For example, is there a meal plan you can purchase or can you rent textbooks instead of buying? There's a lot of little ways to save here and there if you take the time to explore them. Additionally, think about living at home if that's an option. That'll free up some money for other things.
Bottom line: don't feel too overwhelmed or intimidated. There are plenty of options out there.
Review Extracurricular Opportunities
Living it up on campus isn't just about getting an education – extracurriculars are a great way to get the most out of your college experience. Whether you're looking to join a club or intramural sport, understanding what kind of options are available is key to finding the right school for you.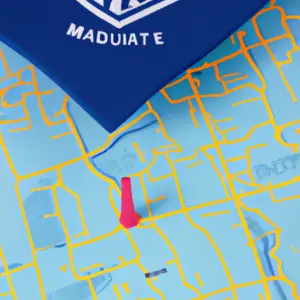 First and foremost, analyze the range of campus organizations – what types of activities are encouraged? Do they align with your interests? For instance, if you want to join a book club, you're gonna want a school that allows literary exploration.
Also consider location. Are you interested in internships or jobs at nearby businesses? Or maybe you'd prefer some backwoods adventures: check out the local natural areas to see if you can explore the wild side of life. It's all part of finding your fit!
At the end of the day – follow your gut. Think about what'll make you happy, and don't be afraid to spread your wings. With the right combination of awesome extracurriculars, you'll never want to leave the comfort of campus life.
Take Time to Decide
It's a huge decision – finding the right college – so don't rush into it! Give yourself plenty of time to weigh all your options and make sure you pick the best fit. You gotta go with your gut here. You don't want to be saying "if only I had done this…" when you're out of school. Ain't no going back once the ship has sailed!
If you find that you're still undecided, don't be afraid to reach out for advice. Talk to people you trust who've been there and done that – your parents, friends, mentors, teachers… And if you know anyone in the admissions department of your top schools, don't hesitate to pick their brains. They'll have valuable insights on what the university looks for in its students.
It's easy to get caught up in the hype: everyone telling you what you should and shouldn't do. But really, in the end, you've got to roll with your own flow. So take your time and make sure none of your bases go uncovered.
College Fit Strategies FAQ
What factors do you consider when choosing a right university?
When it comes to selecting the right college, I think it's important to consider a few key factors: academics, location, size, diversity, and cost. Academically, you want to make sure the college you choose offers programs that align with your interests and goals. Additionally, you want to research the school's course offerings, faculty, and alumni success stories.
Location-wise, ask yourself if you feel comfortable living in the town or city where the college is located. Consider the safety factors, the culture, and the amenities.
Size is an important factor to consider as well. Do you prefer a large university or a smaller, more intimate environment?
Diversity is also key. Whether it's ethnic, religious, or socio-economic diversity, you want to make sure that the college you select is a place where you feel comfortable.
Last but not least, you want to consider the cost. Research the college's financial aid offerings, scholarships, and tuition options. Consider the cost of living in the area as well.
What factors would be most important in determining which school would be the best fit for you?
Well, it's a personal choice, but when it comes to finding the right college, there are a few key points to consider. First and foremost, you want to make sure you will be a good fit for the school. Think about the size, location, and type of school that best suits your academic needs, social preferences and career goals. You also want to consider what type of classes and extracurricular activities the school offers. Take a look at the course offerings and the types of extracurricular activities that the school has to offer for you to explore. Do they align with your interests and passions? Are there opportunities to collaborate with faculty and staff on projects or research? Think about how you will finance your education. Do you have access to scholarships or financial aid? Don't forget to look into the school's graduation rate, alumni network and job placement services. Are there industry-specific career resources that can help you get a jump-start on your career?The admissions process is an incredibly important factor. Once you have identified a few schools that fit your criteria, make sure you understand the requirements and the deadlines needed to apply. Have your standardized tests and other application materials ready to go so you can apply on time. Finally, make sure you take the time to visit the campus in person. Speak to current students and faculty and get a feel for the school culture. Appeal to your gut – if the school feels right for you, then it could be the right fit. At the end of the day, finding the perfect college fit is an individualized decision. As you focus on what's important to you, consider the factors mentioned above to help you make an informed choice. Good luck!
How can I improve my sense of belonging in college?
It can be tough to feel like you fit in when you get to college. When I was looking for the right college, I found that getting involved in as many activities as possible and networking with people who share similar interests was a great way to get a sense of belonging.
I also found that joining student organizations made me feel more connected and were an important part of my college experience. When I was first starting out, I wasn't sure how I would fit in, but by getting involved and taking part in activities on campus, I soon discovered that there were no shortage of opportunities to get involved and make connections.
Of course, you'll also want to make sure that you're taking classes in your chosen major or minor. That way, you'll be surrounded by like-minded peers who understand and share your passion for the subject and can offer valuable group discussions and insights.
Finally, take advantage of your college's mentorship and career-oriented services. By connecting with advisors and alumni, you can get to know the people who have made their mark on the school and gain an even deeper understanding of the culture and resources available on campus.
strategies for finding the right college fit
I'm no stranger to the challenge of finding the perfect college fit. After all, I've done this search a few times myself. That said, I'm here to tell you that it's entirely doable, and you don't have to go it alone. Here are some insider strategies that I believe should get you started on the right track:
First up, do your research. Take some time to go through all of the available options and see which ones are the best fit for you. I suggest starting with the college ranking systems, then going through all of the relevant reviews, and finally, really digging in and exploring each university's website to get an idea of their facilities and offerings. This is a great way to narrow down your choices and make sure you don't overlook any potential options.
Next, think outside the box. Good colleges come in all shapes and sizes, so don't limit yourself to the big universities. Consider smaller and lesser-known schools that may have everything you're looking for and more. Who knows, you may even be surprised to find that a smaller school is the perfect fit for you.
Finally, don't be afraid to ask questions. College visits are a great way to get a feel for what each school has to offer, and it's a chance to ask questions and find out more about the environment and culture. Plus, you'll get the chance to speak with professors, administrators, and other students at the school, which is a valuable source of information and data that can help you make a more informed decision.
Finding the right college fit does take a bit of work and effort, but with the right strategies and information in tow, it's entirely possible. Do your research, think outside the box, and don't hesitate to ask plenty of questions. With a little bit of dedication, you should find the perfect college in no time.